A couple of weeks ago, I made plans with a friend to hang out, drink wine, and eat plenty of meats and cheeses. Knowing that Anthony Bourdain had visited the Melrose Market for one of his shows, I thought it would be fun to wander over one Saturday morning and see what I could put together purely from Melrose Market. I started with Rain Shadow Meats, which offers plenty of house-made items that are perfect for any charcuterie board.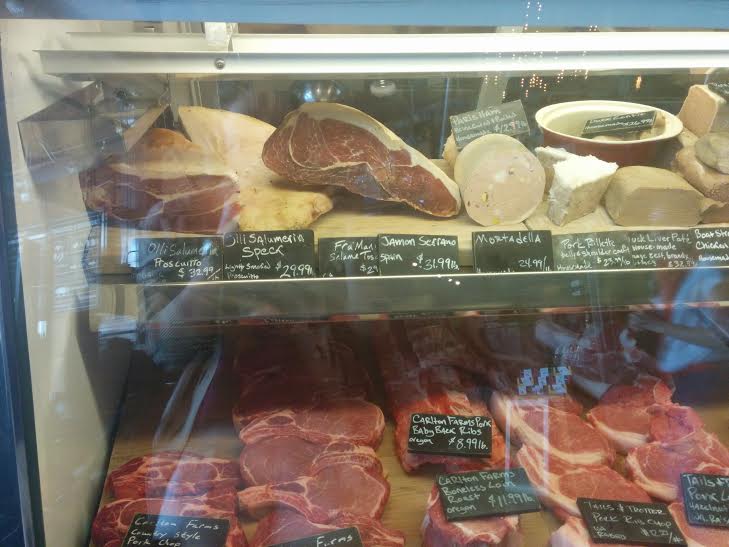 The butcher who helped me was really knowledgeable, and based on the type of food and wine we were planning to eat, he was able to make some really great recommendations for me. We started with the pork liver pate, a strong savory pate that works with any palate. Both my friend and I really enjoyed it, and thought it paired really well with the other items we were having.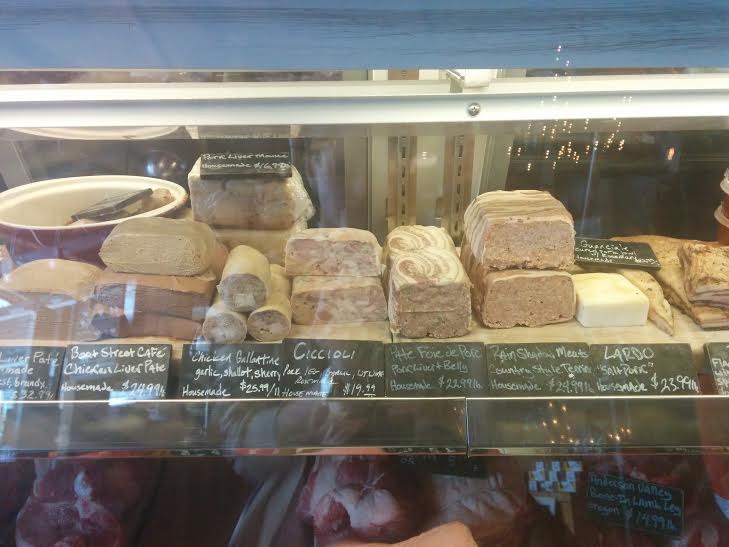 Because the pate was fairly heavy, he also recommended we try the Ciccioli, a pork leg rillette of sorts that came off very clean on the palate. My friend and I also really enjoyed it as a great counterpart to the pork liver pate. Finally, in keeping with a typical charcuterie board, I got some salami and jamon serrano to round it out.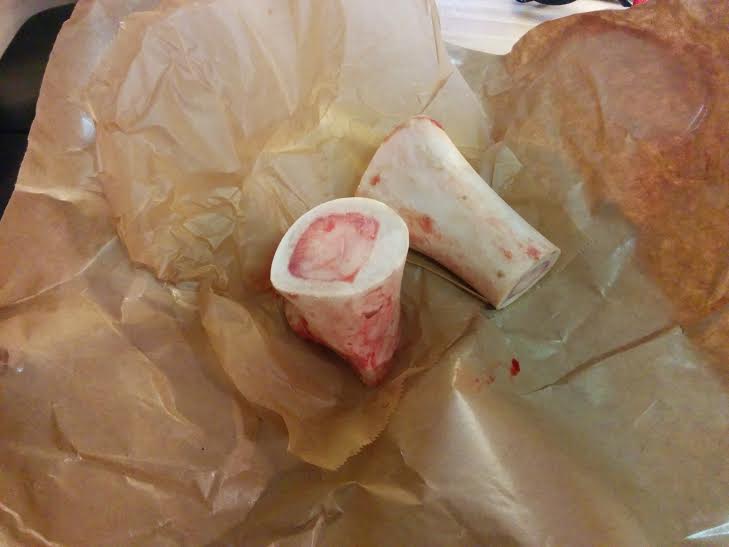 Finally, what I really visited Rain Shadow Meats for – the marrow bones. I knew both my friend and I loved bone marrow, and I couldn't see a reason why we shouldn't be adventurous in trying to roast our own. I was warned that Rain Shadow Meats offers only marrow bones from grass-fed beef, and therefore the marrow would have a very strong, distinct, beefy flavour. However, anyone who knows me knows that my automatic response was "the beefier the better". After seeking out some advice on how best to roast it, we decided to put it in a hot 450 degree oven for 15 minutes or so; I judged the timing based on when I could see the marrow start to bubble a bit in the centre. Once it had had a chance to cool a bit, we scooped it out and spread it on crostini, then topped it with some simple salt and pepper. It definitely has a heavy beef flavour, but for those like me who are basically full time carnivores, it was absolutely divine. Basically, it was meat butter. If I wasn't so worried about my arteries, I'd likely live off of roasted marrow spread on crostini.
Overall, the staff at Rain Shadow Meats are really knowledgeable, and have some fantastic house-made items that have earned a permanent spot on every future charcuterie board I make. I will likely return to try out their other pates and rillettes, and likely to sample their other meat items like their beef and lamb.
Rain Shadow Meats, 1531 Melrose Ave Seattle, WA 98122