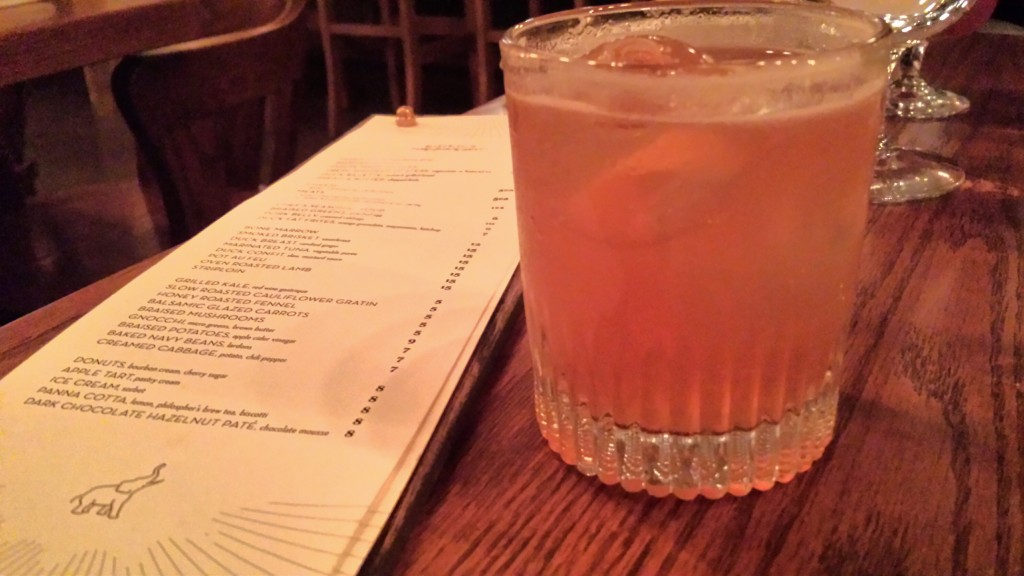 Little Jumbo is a fairly new restaurant bar in Downtown Victoria started by former head bartender at Clive's. It's a cozy space with ambient lighting and exposed brick walls. When Little Jumbo first opened it was packed and I had to wait to even get a seat at the bar. I returned again last night (a Wednesday night), but this time to try the food. The restaurant was fairly empty, not really sure why, middle of the week perhaps? Maybe it's lost it lustre? Anyways service from beginning to end was great. I started off with the "teacher's pet" cocktail which had some sort of combination of sea cider and lemon and some other fun things. Cocktail was fantastic as always. As I sipped away I noticed the bar tenders working with blow torches to infuse smoke into glasses and tinkering with other fun gadgets. If you're looking for a craft cocktail or a rare gin then Little Jumbo is the place to go!
My friend and I then ordered our food. It was recommended to us that we order a protein/main as well as two sides to accompany it. Between the two of us my friend and I ordered the duck fat frites ($7), the oven roasted lamb ($15), the gnocchi ($9), the marinated tuna which resembled a tuna tataki ($15), and the honey roasted fennel ($5). The food took a little while to arrive. The frites were in a bowl of it's own and everything else was plated on the same plate. I wasn't a fan of the plating. I can understand putting the lamb and fennel and gnocchi on the same plate but I think the tuna should have been separate so that the flavours don't meld together. Also because the items were mix and match I found a lack of cohesion, I would have preferred if each dish were treated as it's own and served individually so that each dish could speak for itself. Anyways, all across the board the taste of each item was good with the frites, tuna, and fennel being my favorite.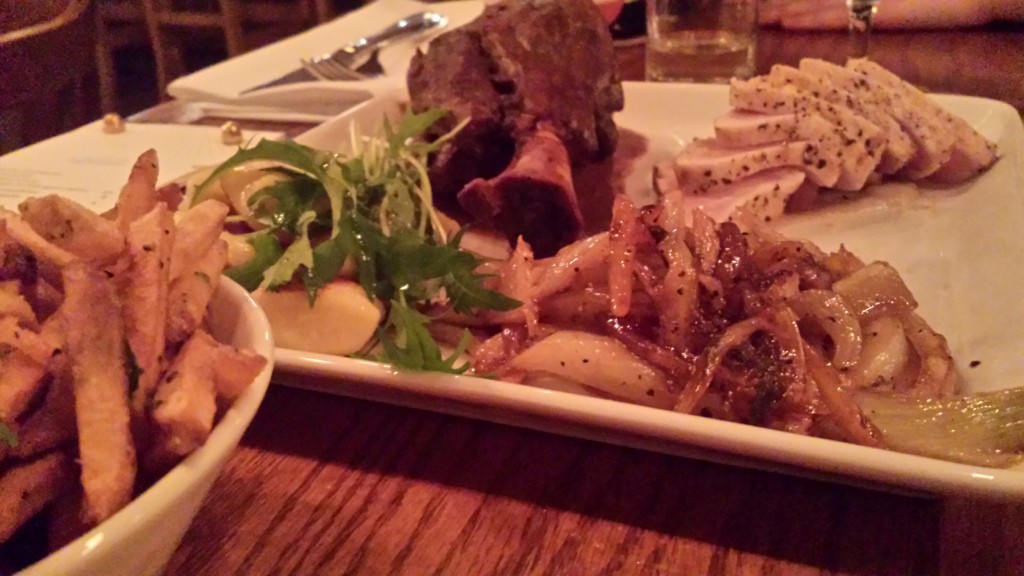 To cap it off we ordered the chocolate pate for dessert with chocolate mousse ($8). It was absolutely heavenly and tasted like the inside of a Lindt chocolate. I think next time I would get my own. It was too good to share.
All in all I was very satisfied with the food but the ambiance and the cocktails remain the strong point of Little Jumbo.
Little Jumbo Restaurant and Bar | 506 Fort St. Victoria, BC