FancyFrite Janine is back in Seattle, and that can only mean one thing: decadent food. Praise our lord Butter, because Janine isn't like everyone else in Seattle – gluten free/vegetarian/fair trade/free range/locally grown/locally produced/yadda yadda yadda. Janine and I eat what we like because it tastes good, and sometimes that does in fact mean that those aforementioned categories yield better tasting food. But sometimes it doesn't, and that's ok.
Because Janine's cousin came along for the ride, we decided to go for something nicer, low key, to treat ourselves for a ladies dinner out. I've walked by Lark time and time again (on account of going to school literally across the street), so I figured it was finally time to check it out.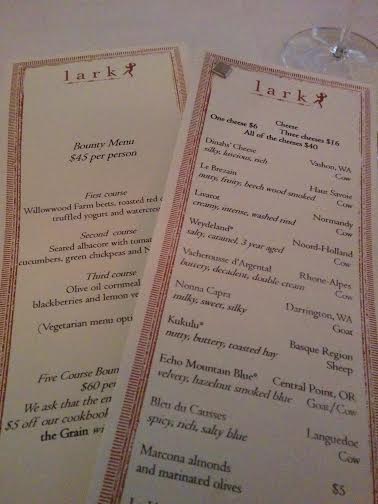 Lark certainly doesn't hold back in making sure there's something for everyone on their menu. We were first introduced to the cheese menu, for those who want to start and/or finish their meal with a composed cheese board. The regular menu is about a page each for the various categories: charcuterie, veg and grains, meat, fish, and dessert. Their wine list was also fairly exhaustive, offering both local and European wines at a good range of price points. We went with a French Pinot Blanc, based on the pairing recommendation of our server to the items we ordered.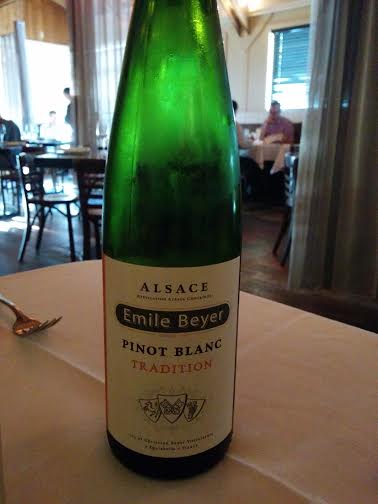 We started the meal with a light summer salad of greens, melon, and feta. The greens were dressed perfectly, not too heavy or oily, the watermelon was a fresh burst of flavour, and the texture and saltiness of the feta brought the dish together. This was Janine's cousin's favourite dish of the meal.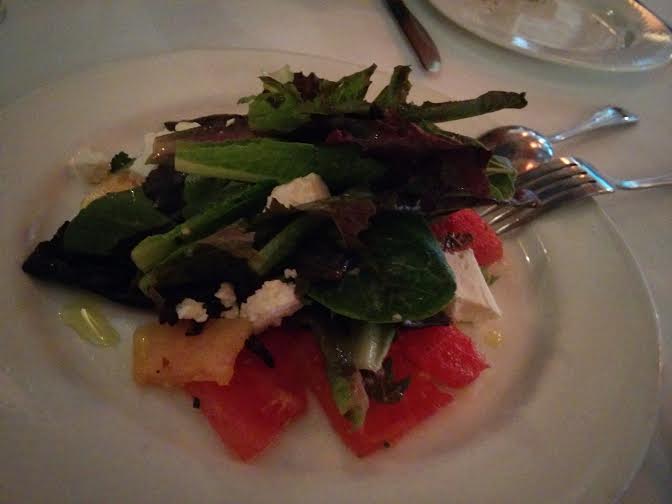 Next came the Farro dish, with squash, chanterelles, and marscapone. This was hands down my favourite item, the marscapone-based sauce the farro was swimming in was so addictive, and if I were less of a lady I'd be licking out the bowl it came in. The flavours were creamy and earthy, the squash was nicely grilled, and the grains cooked al dente. If I ever make it back to Lark I might order an extra serving of this dish to eat at home.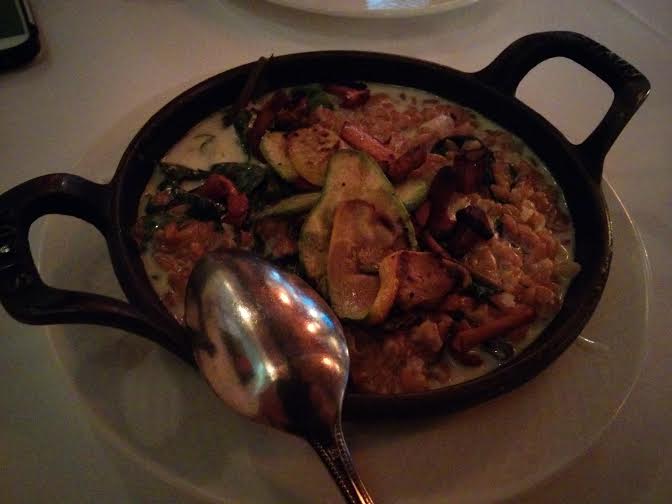 Next was Janine's personal favourite, the charred octopus with bacon, piquillo peppers, and bomba rice. The rice was cooked up like a nice smooth risotto, and the piquillo gave it a heavy hit of smokey flavour. The octopus was charred to perfection and meaty in texture. Janine gets credit for making me love octopus, and I've recommended this dish to anyone who asks where to get good octopus in Seattle.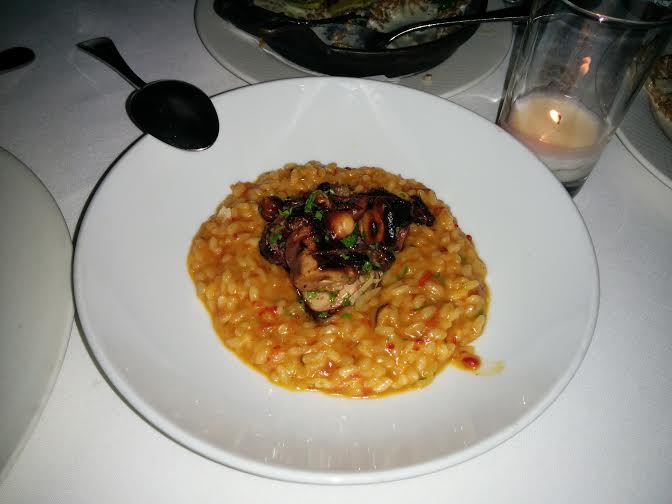 Our next item was one of their specials for the night, a braised rabbit lassagna. I wasn't particularly wowed by this dish; the rabbit was very moist and prepared very well, and the lasagna noodles were made fresh in-house; however, beyond those two well-executed elements, there wasn't much else going on with it. I would have liked a vibrant sauce of sorts to pull the elements together.
Last but not least, I had to try their steak tartare. A friend of mine has explained that steak tartare can be executed in two styles: in one way, kept very simply with minimal additional ingredients to put all focus on the flavour and texture of the beef; in another way, with things like shallot, cornichon, some dijon moustard, and perhaps some capers. This definitely fell into the first category; it was prepared very simply, with the obligatory quail egg on top, and some grainy crackers. Though I enjoyed the tartare, it also didn't blow me away as particularly better than anything else I've tried so far, but it was done well enough.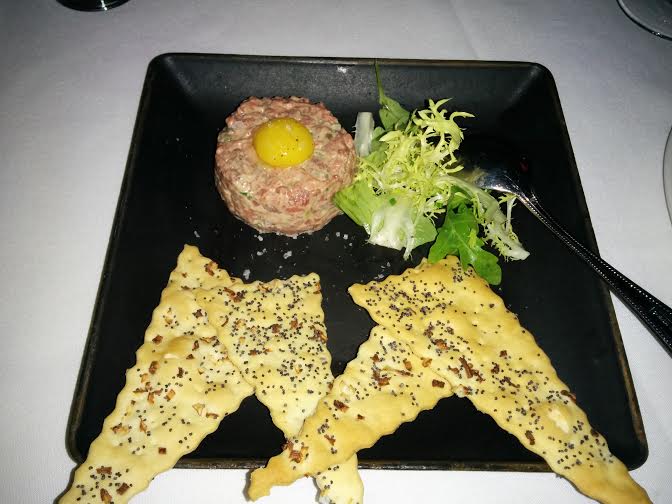 All in all, Lark has a few items that were done incredibly well, and I would gladly go back and order the farro and octopus again. The overall atmosphere lends itself well to an intimate date night. The servers are friendly and knowledgeable, and the timing of the dishes was perfect, with each dish coming out just as we were finishing the previous one. I would definitely recommend this place to anyone who wants a more special night out in Capitol Hill.
926 12th Avenue, Seattle, WA 98122 (206) 323-5275