This dinner out has been months in the works, ever since an outing we had where we tried not once, but TWICE to get prime rib at two different restaurants, to no avail. There shouldn't be such a thing as "we've run out of prime rib." Anyway, a bunch of fellow law students and I had a "Treat Yo Self" dinner out to celebrate finishing 2L year (hint: sometimes you have to celebrate several nights in a row), and after much searching, price comparison, and reading through countless reviews, I figured Daniel's Broiler was a good place to try. I obviously ordered the 12 oz. prime rib, with their giant baked potato.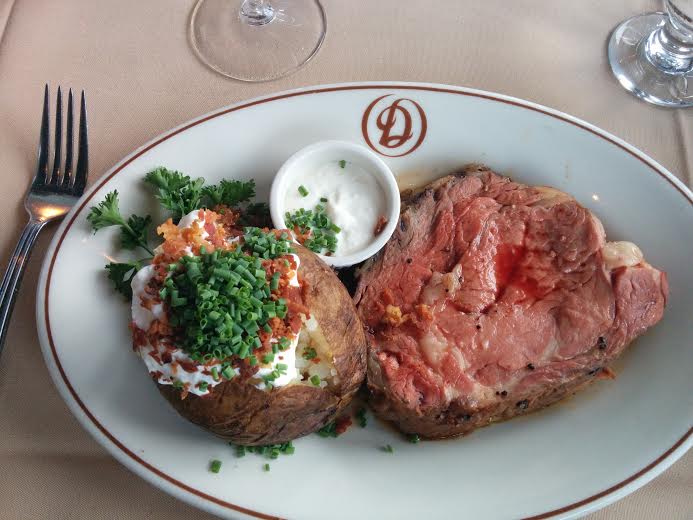 I will say Daniel's does prime rib right, the beef was cooked to a perfect medium rare and really delicious. The baked potato is pretty hard to mess up, and that was spot on as well, although the server was pretty heavy-handed with the butter when she brought around the toppings (not like I cared whatsoever).
As far as overall ambiance, Daniel's is great for the gorgeous views of Lake Union, and if I ever go back over the summer I'll make sure to sit out on their patio. Our service was for the most part excellent, I have to give kudos to our server who put up with our group of 9 asking for all separate cheques.
To continue the prime rib theme we seem to have going on I may try out one or two other places over the coming months for comparison, to see if I can find the best prime rib in Seattle.
Daniel's Broiler, 809 Fairview Pl N Seattle, WA 98109 http://www.schwartzbros.com/daniels-broiler/