These are my favorite challenges and posts, not only does it give me a chance to explore some pretty neat eateries in town but it also satisfies my desire to search for the best!
I'm a half Asian girl born in South Africa to parents who fed me more curry than any other type of food so can't say that I really knew anything about cabbage rolls, well until now.
Method
I went to 3 well known Polish delis/restaurants in Victoria Touch of Europe Deli, Taste of Europe, and Cook & Pan Polish Deli. I also like to include a wild card, in this case it was Country Grocer. Admittedly I wanted to try one from Skinny Tato too but they were closed when I got there.
I bought cabbage rolls from each establishment (some sold them individually others included multiple in an order). I heated them all up in the same way by first warming them in a pan on the stove before transferring them to individual dishes, covered with tinfoil, and placed in the oven on a medium heat to let them heat through as I prepared the others.
I then blindfolded my two lucky volunteers and fed them a bite of each and recorded their comments as they tried each of the four cabbage rolls.
After removing their blindfolds they then commented on the presentation/composition of each cabbage roll, still not knowing which one was which.
The Contenders
The Comments
Country Grocer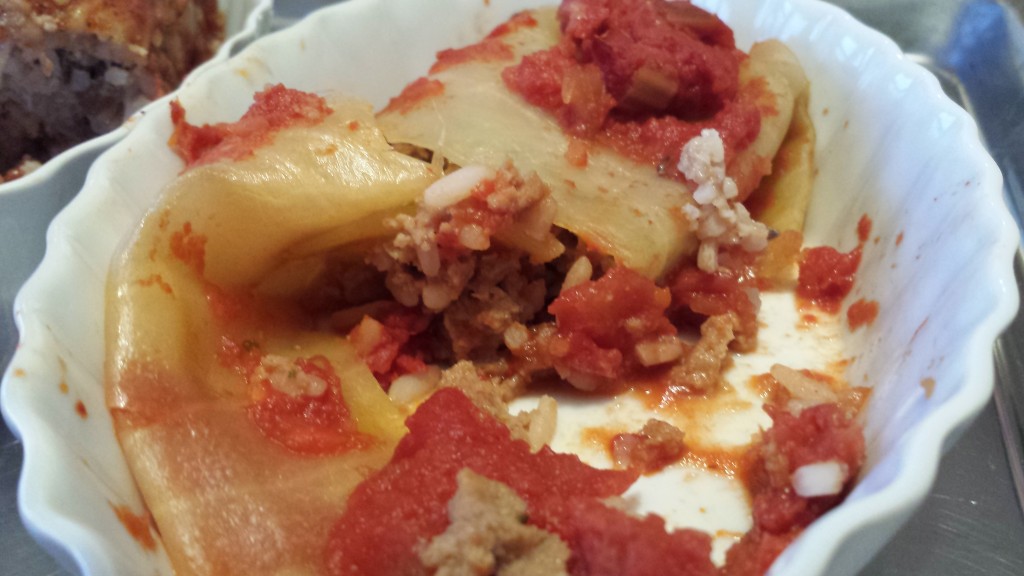 Person 1
Meaty
Little taste. Very mediocre
Person 2
Meaty
Crunchy. A lot of cabbage
No tomato taste
Cook N' Pan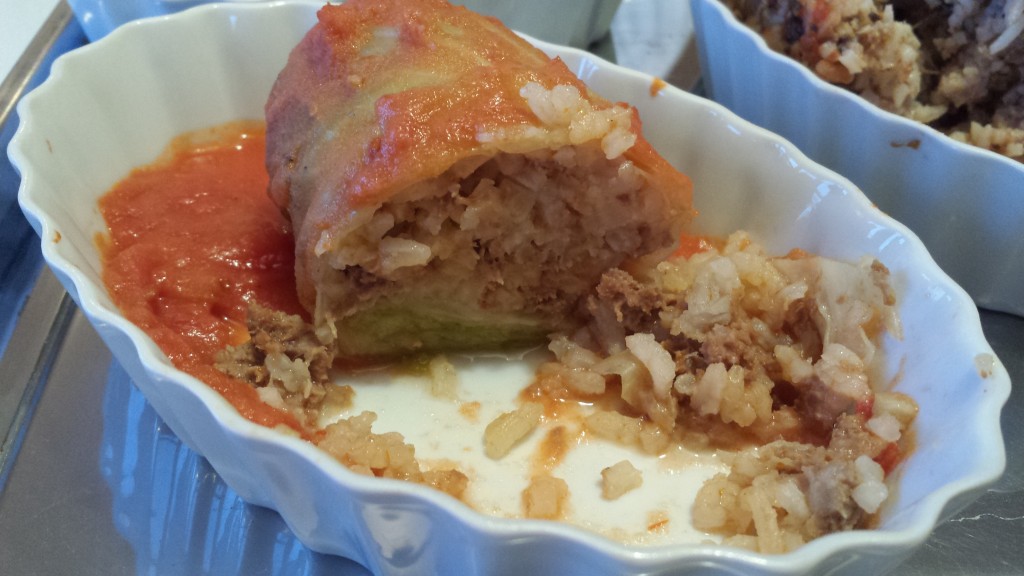 Person 1
Has a little more spice than the first (country grocer)
Lots of rice
The cabbage is softer than the first (country grocer)
No taste of meat at all
Person 2
Touch of Europe Deli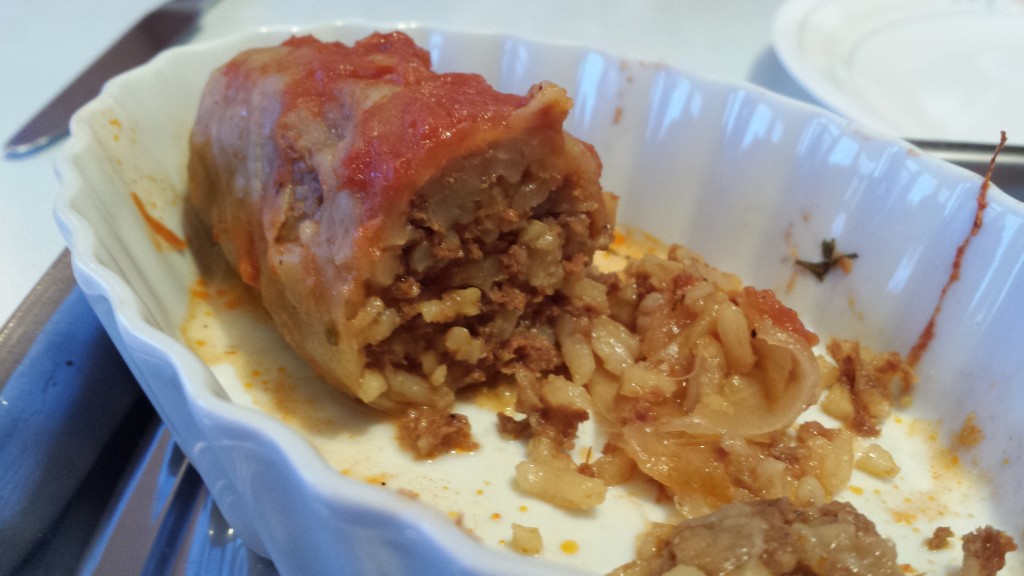 Person 1
Better than the first two cabbage rolls
More prominent tomato taste
Person 2
Taste of Europe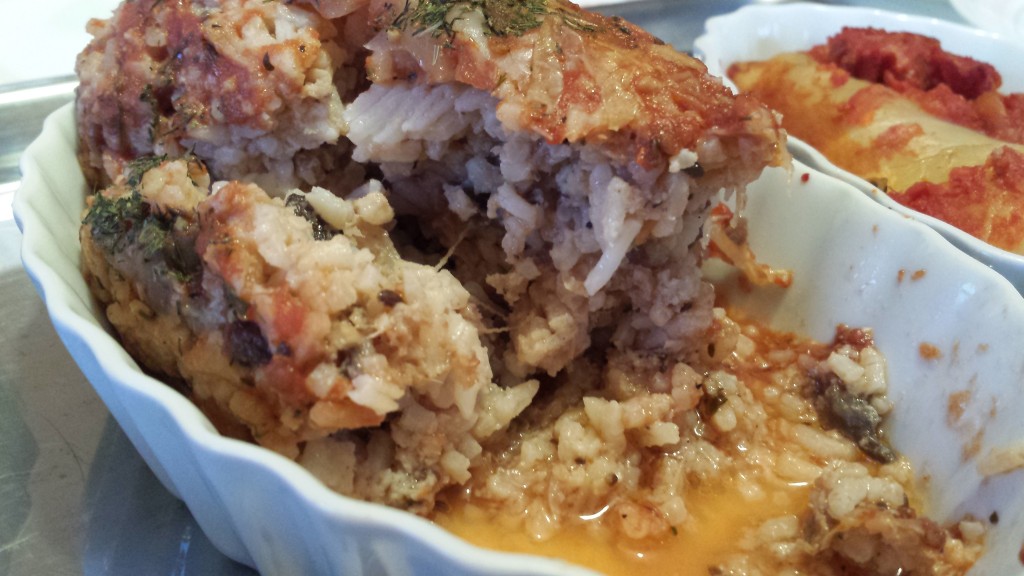 Person 1
Filling has a more creamy taste compared to the others
Person 2
Results
The country grocer cabbage roll is at the bottom of the list as the least favorite. There was a lot of cabbage and very little filling. The cabbage was extremely dense and crunchy and even though the filling was mainly meat there was very little taste.
The Cook N' Pan cabbage roll was surprisingly not very good either. There was little to no taste and the filling was majority cabbage and rice.
The Touch of Europe cabbage roll had a great savory taste and it was well seasoned. There was a good balance of meat and rice.
The Taste of Europe cabbage roll was huge! It definitely was a meal within itself. Even though the filling was 95% rice and little meat the rice itself had a good creamy flavour.
The Verdict
Touch of Europe Deli won this challenge!