Inspired by our other "48 Hours" posts, we've always wanted to plan out the perfect foodie weekend for the city that Fancy Frite Janine calls home, and where Janine and Taylor first bonded over food. Many visitors wouldn't know by looking at it, but Victoria is packed with a ton of culinary gems that receive less coverage online and in magazines than the typical tourist hot spots. In order to showcase the city we call home and all it has to offer, we started building a wish list of all the restaurants, coffee shops, and everything in between we'd like to visit if we only had 48 hours in Victoria. After much debate, excel spreadsheets, and research, we narrowed our list down to some awesome places we would recommend to any first time visitor, local, or otherwise. So here it is The Best Restaurants in Victoria.
Friday Morning
The weekend began when Taylor arrived in Victoria on the Clipper from Seattle, and we headed straight for the Melt Truck. Typically parked on Rock Bay off Bay Street (a little seedy, we know), the Melt Truck specializes in anything involving melty cheese in between two pieces of bread and is the only food truck in Victoria serving up breakfast. We went for The Whole Hog ($7), a breakfast sandwich featuring a fried egg, melted cheese, Sriracha mayo, ham, and the always favorite Red Barn Bacon (which, as we know, is currently the best bacon in Victoria), all between a freshly baked bun from Bond Bond's bakery, located just down the road.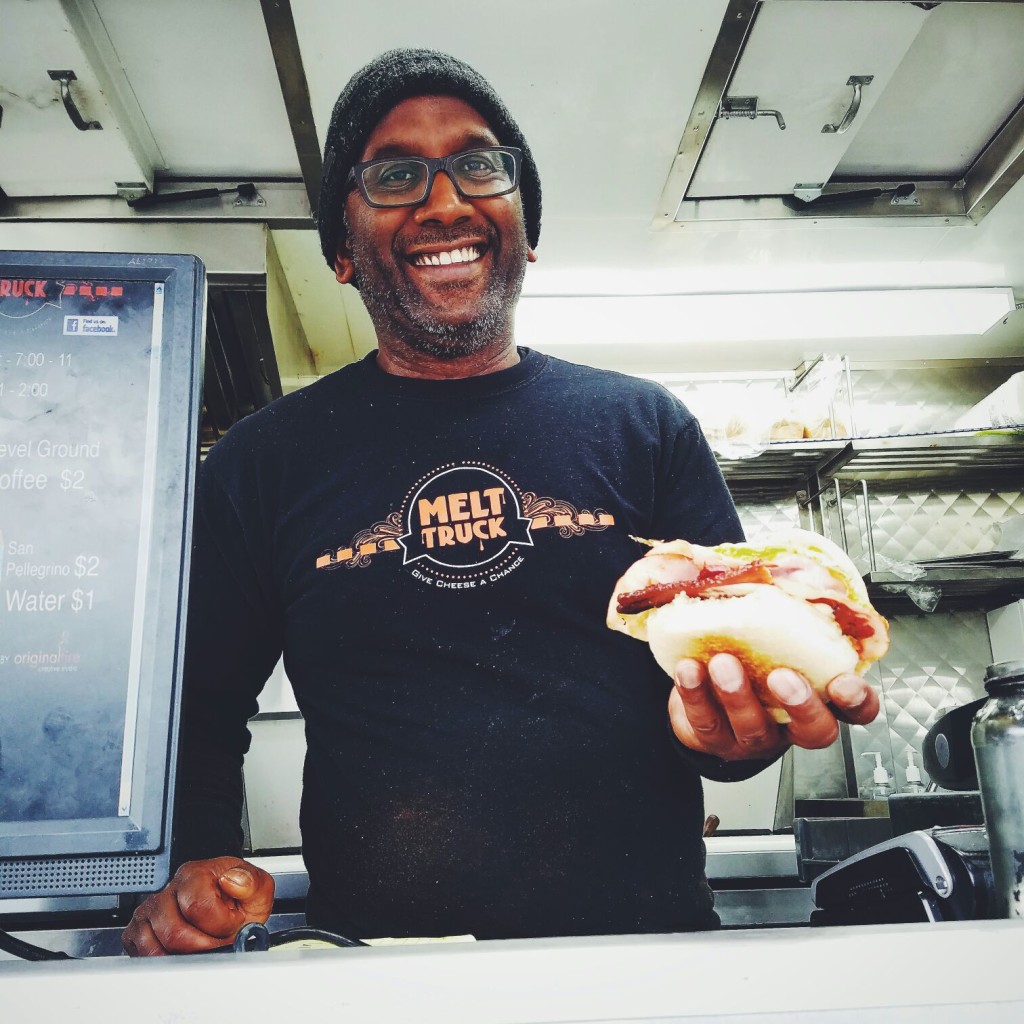 What we love about Melt Truck is that you get everything you could possibly want in a breakfast sandwich, with the added bonus that almost all the ingredients are locally sourced. It's hands down the best breakfast sandwich we've ever had. For more information on this meal-sized piece of heaven, check out our review of The Melt Truck, located here.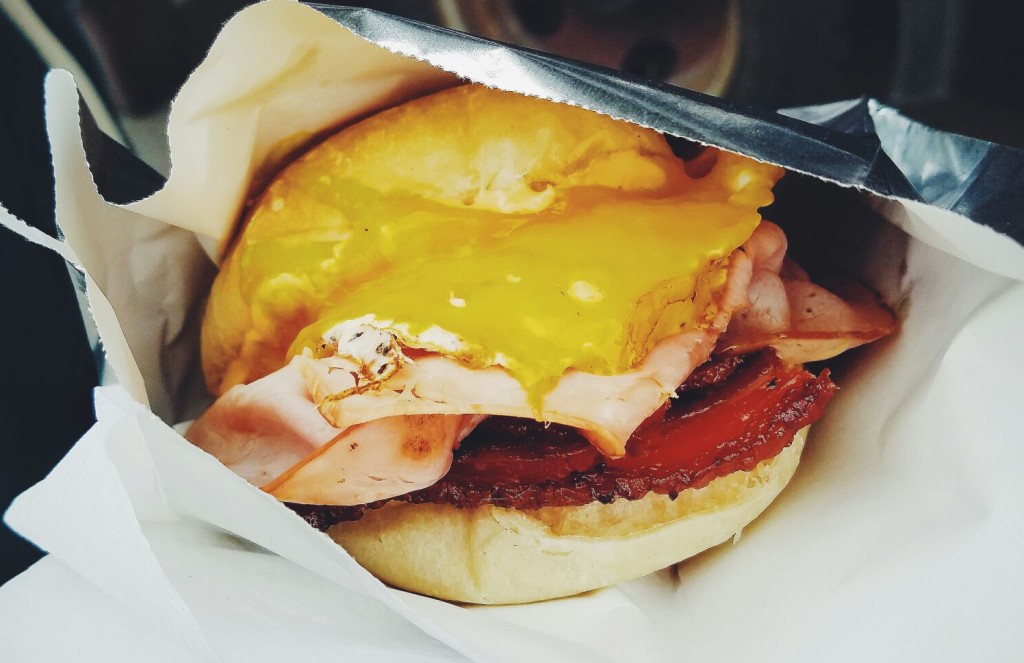 We all know that a protein-laden greasy breakfast leaves you feeling sluggish, so we headed to Caffe Fantastico for a hit of caffeine. They have multiple locations around Victoria, but we visited their largest location on Quadra Street, which doubles as their roastery. Janine had her favorite, the Zarah Buzz, a shot of espresso, Irish cream syrup, soda water, and cream. It's almost like having a caffeinated Italian soda, which delivers all the refreshment of a soda with the buzz of caffeine to get you through the day. Taylor went for a standard vanilla latte; it was a well-rounded shot of espresso with perfectly steamed milk.
For more info on Caffe Fantastico and other great coffee shop options around Victoria, check out our Coffee Lover's Guide to Victoria.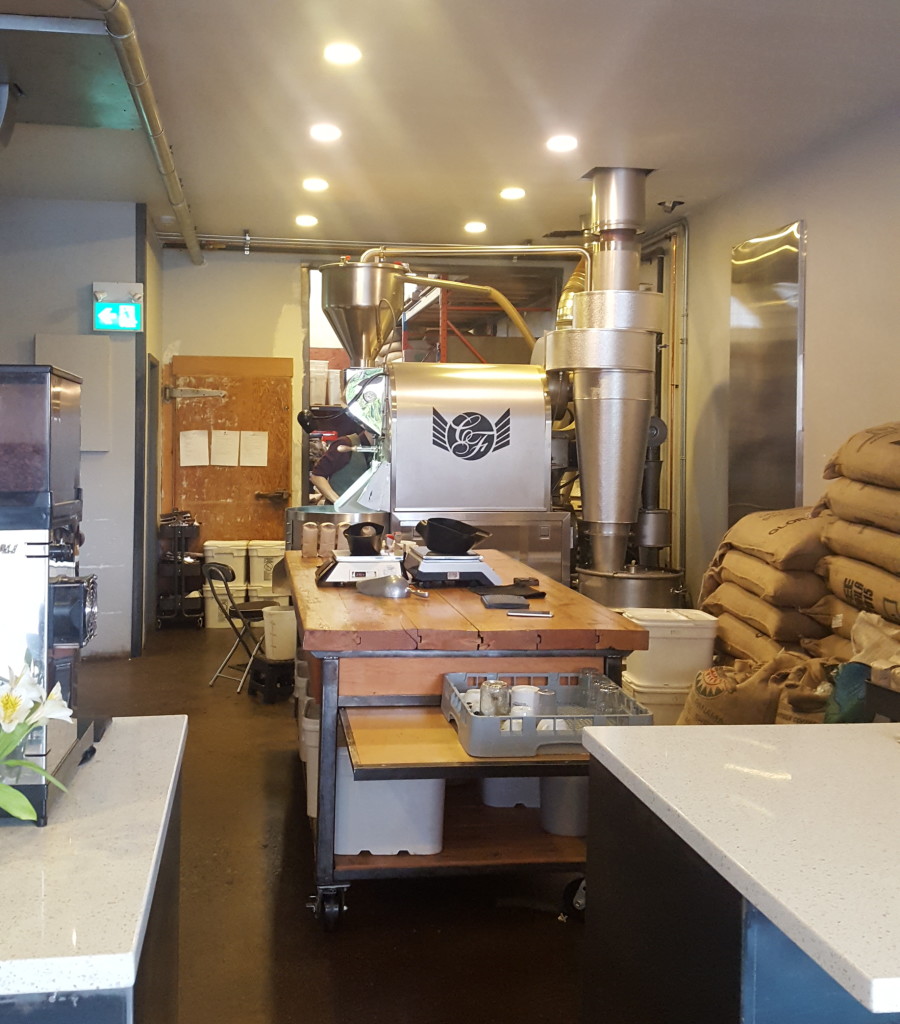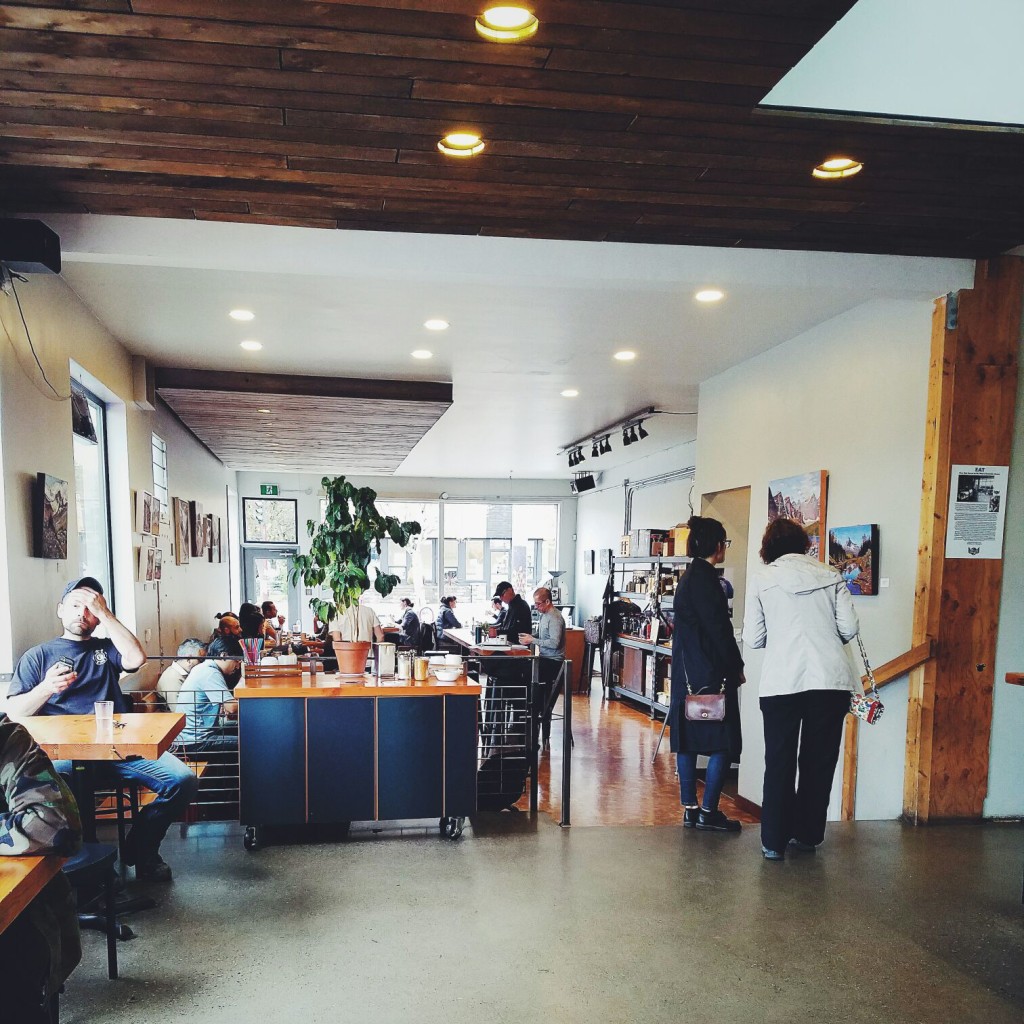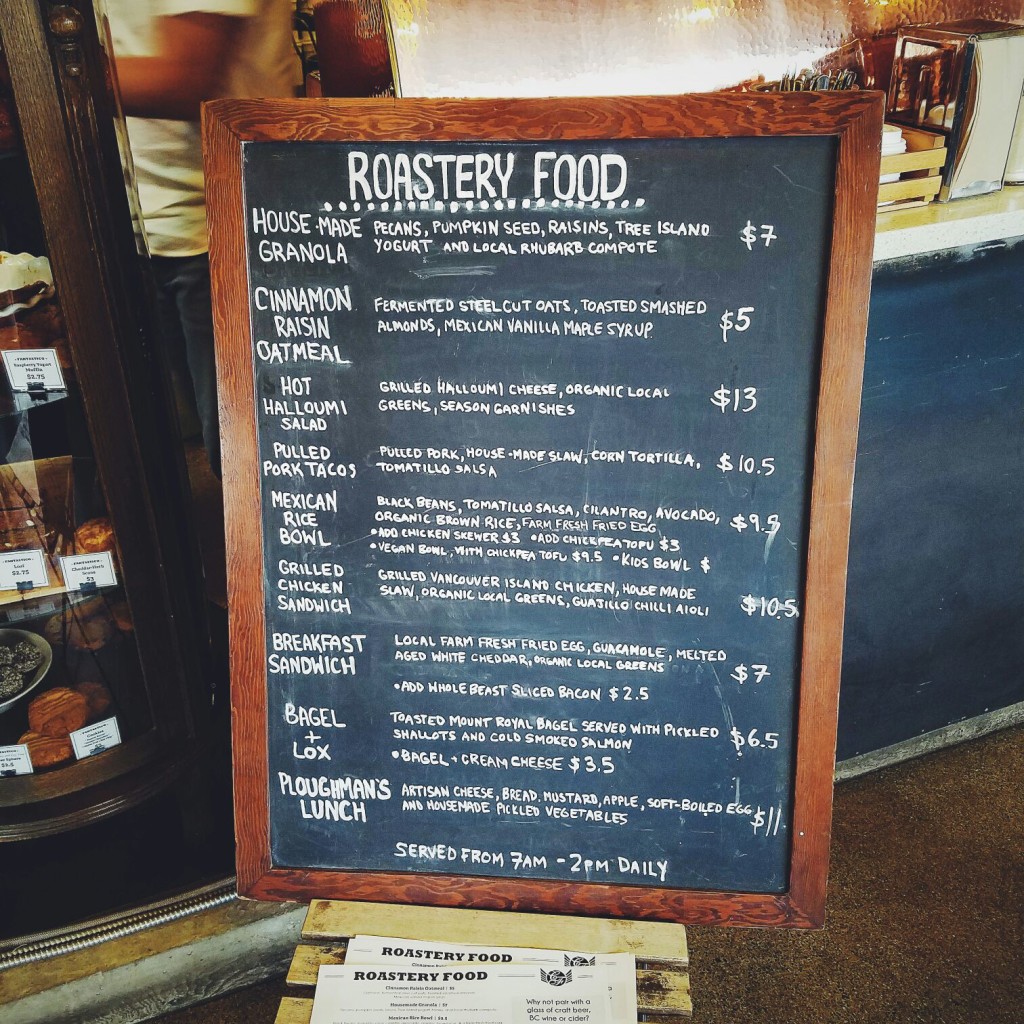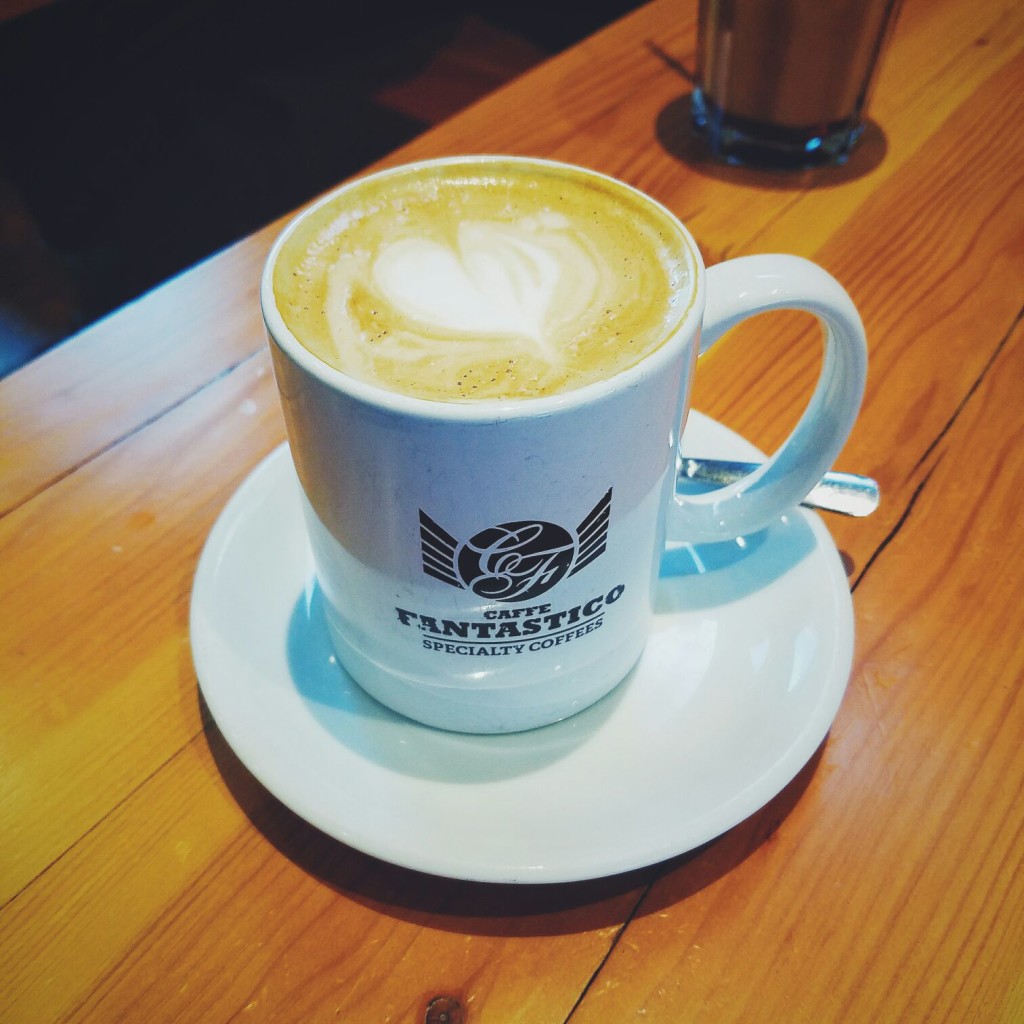 Friday Afternoon
A few blocks down from Caffe Fantastico, Part and Parcel is a casual eatery delivering inventive and at times unfamiliar flavours using fresh and mainly local ingredients. After crushing through our Melt Truck sandwiches, we were both still pretty full at this point, so we decided to order two of their smaller plates to share, to at least get a feel for the menu and what they had to offer.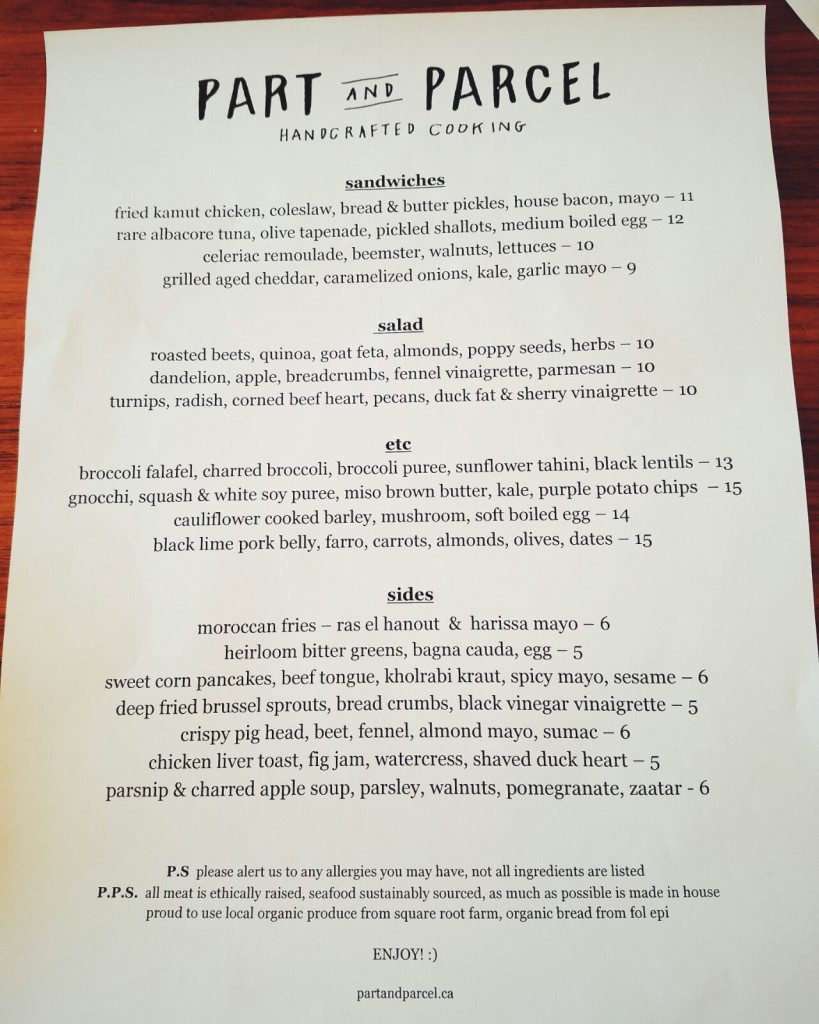 We ordered the crispy pig head with beet, fennel, almond mayo, and sumac, as well as the sweet corn pancakes with beef tongue, kohlrabi kraut, spicy mayo, and sesame. The crispy pig head came in the form of a croquette plated with roasted beet, topped with a dab of the mayo and a sprig of fennel. Although a more fatty part of the pig, the croquette was balanced out with the beet. The beef tongue, although rich and flavourful, threw us off a little. Both of us being used to having beef tongue thinly sliced, we weren't sure what to make of the larger chunks with visible taste buds. However, we both agreed that all the flavours worked really well together, with the kohlrabi kraut offering a much-needed acidity to cut down on the richness. For more information about Part and Parcel, check out our review here.
Friday Evening 
It's no secret: we are massive fans of Hank's, having come here many times and having recommended it to many people. And although we've come countless times before and written their praises, when we heard they were having a truffle week, we knew we couldn't pass it up. Hank's has gone through some transformation recently, having been built out to accommodate a few tables in addition to their standard counter seating. However, Clark and Andrew are still there every night, experimenting with new flavours and techniques and cranking out amazing food.
So, truffle week. After lusting over their photos on Instagram, we knew we had to get our hands on some of that Italian truffle goodness. We shared the white truffle pasta and the wagyu beef cruda (aka tartare). At $45, the pasta, described only as "pasta", gave us pause. However, after asking Andrew for more information, and being told only that it was "amazing," we decided to take the leap of faith and give it a try. Homemade tagliatelle-style noodles tossed in butter, white wine, cheese, and what can only be considered a generous amount of shaved white truffle, this "pasta" was simple yet perfect in its simplicity. Totally worth the $45 price tag.
The wagyu cruda, only $14, was a Hank's-sized serving of finely chopped raw beef, with unexpected elements of cheese and mushroom mixed in, and served with homemade crackers. We thought the addition of mushroom, which mirrored the texture of the beef, was a really interesting way to introduce an earthiness to the dish. The crackers were the perfect vehicle, and somehow magically tasted exactly like saltines, but fancy homemade saltines (if that's even a thing).
Hank's blew us away, yet again, and remains one of our favourite spots in Victoria for a bite to eat. We love that as a restaurant, it's really coming into its own, and has managed to become the hangout spot for the new generation of local foodies. For more information on Hank's, check out our previous reviews, located here and here.
After checking out our friends' band play a live show downtown, some late night greasy drunk food was a necessity. We hadn't really put much thought into it, yet like a beacon on our stumble in the rain shone a Canadian classic, the Beaver Tails shop. Serving up such standards as poutine, beaver tails, and beaver bites, we knew we needed some greasy goodness in us. Janine ordered the poutine, and was both surprised and impressed to find that the fries were perfectly crispy, topped with a savoury and rich gravy and a good amount of cheese curds. Taylor got the Beaver Bites, a regrettable yet delicious bowl of fried balls of dough topped with Nutella and ice cream. Maybe it wasn't the best decision for our bodies, but it was exactly what we needed. For any non-Canadian visitors looking for a quintessential Canadian food experience this is the place for you. If only they had some Canadian bacon….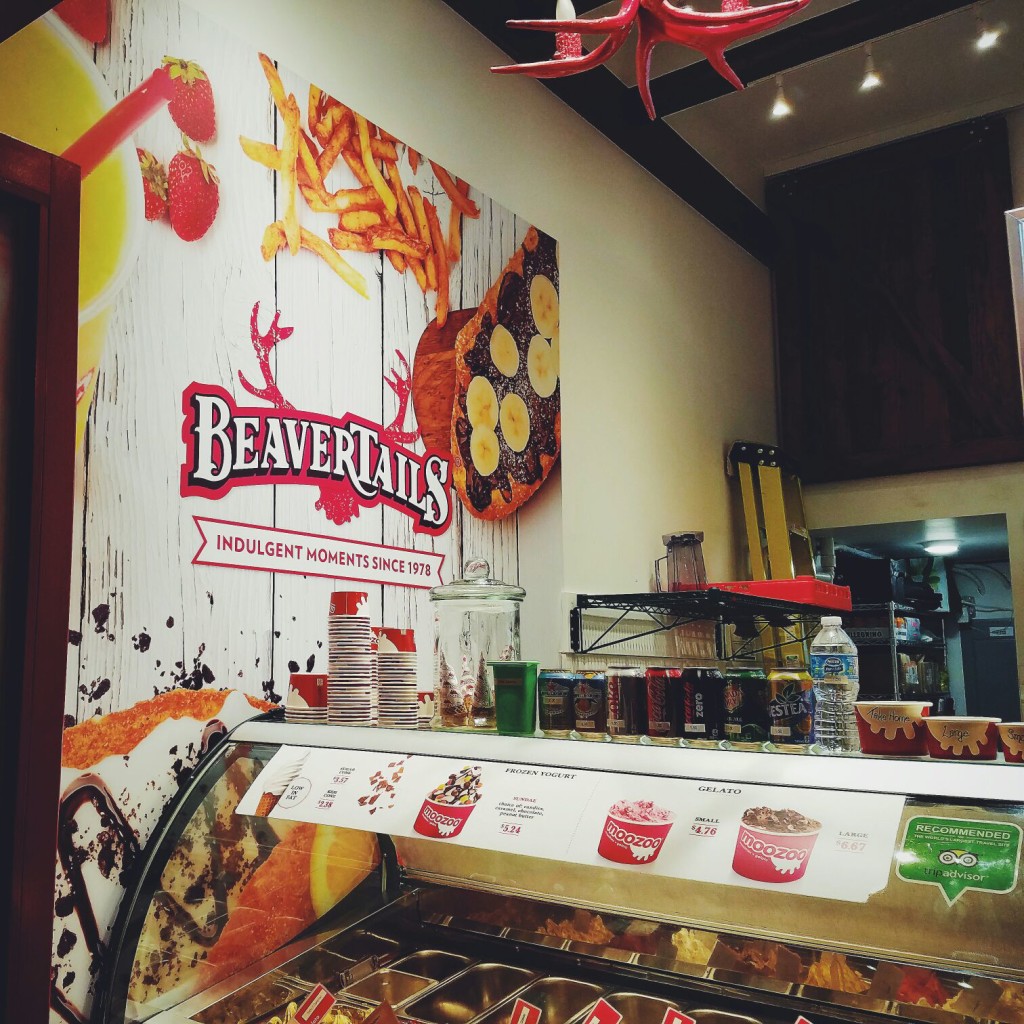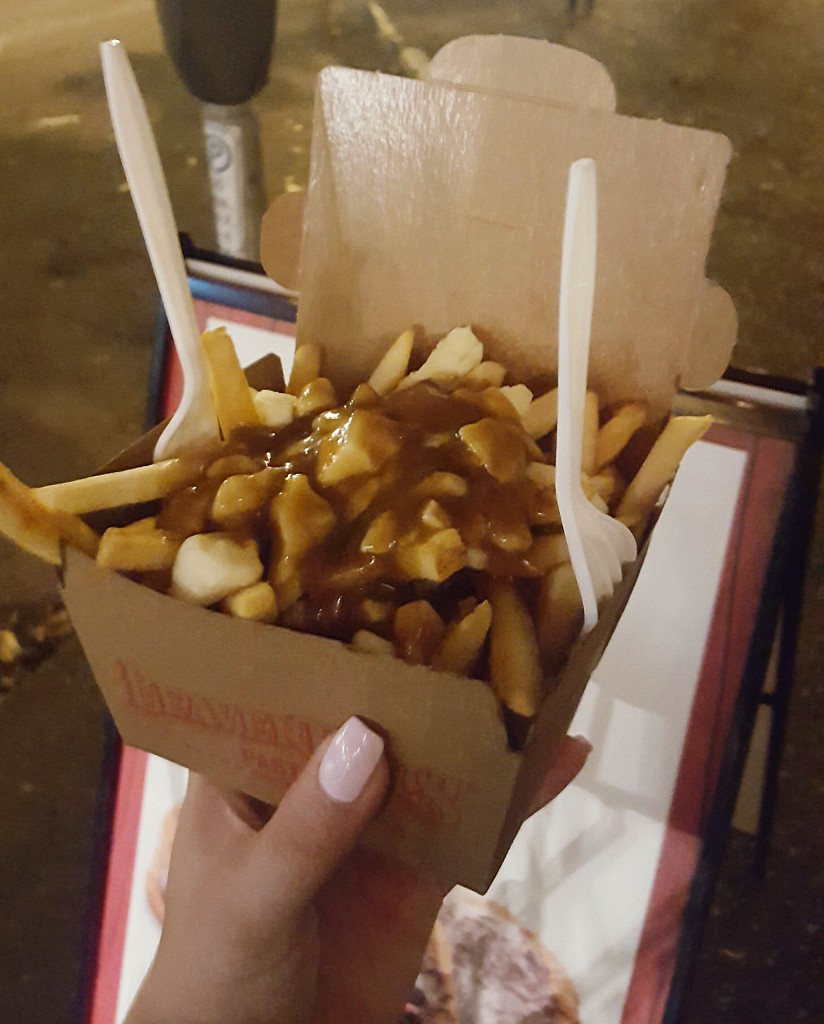 Saturday Morning 
After the prior day's marathon, it was a miracle we even had appetites. However, we've been talking about Relish for so long that it was time to rally and get our brunch on. Relish may be less popular than some of the local institutions, however those institutions also come with a line down the block just to get in on a Saturday morning. Located on Pandora Ave, Relish is an unassuming little bistro making some truly amazing food, with a focus on hand crafting as many ingredients as possible right in house.
Taylor ordered the crispy smoked chicken bowl, awarded 2013's dish of the year by Eat Magazine. A sizeable bowl of rice with roasted cauliflower, pickled veggies, and crispy smoked chicken, this dish was perfectly balanced, both in flavour and in texture. The richness of the chicken and rice was offset by the acidity of the veg, and the crunchiness of the veg provided textural variety. Janine ordered the smoked mackerel benny, and was delighted to find that this was served not on the typical english muffin, but instead on a crispy, shredded rosti-style bed of her favourite shaped breakfast potato (which is to say that Janine is one of the few people you'll encounter who might actually differentiate between shapes of breakfast potato). Janine was pleasantly surprised to find that the mackerel wasn't too oily or fishy in flavour, like mackerel often is, but was instead light and flaky, with a hint of smokiness. The zesty pesto paired with the richness of the soft-poached egg perfectly rounded out the whole dish.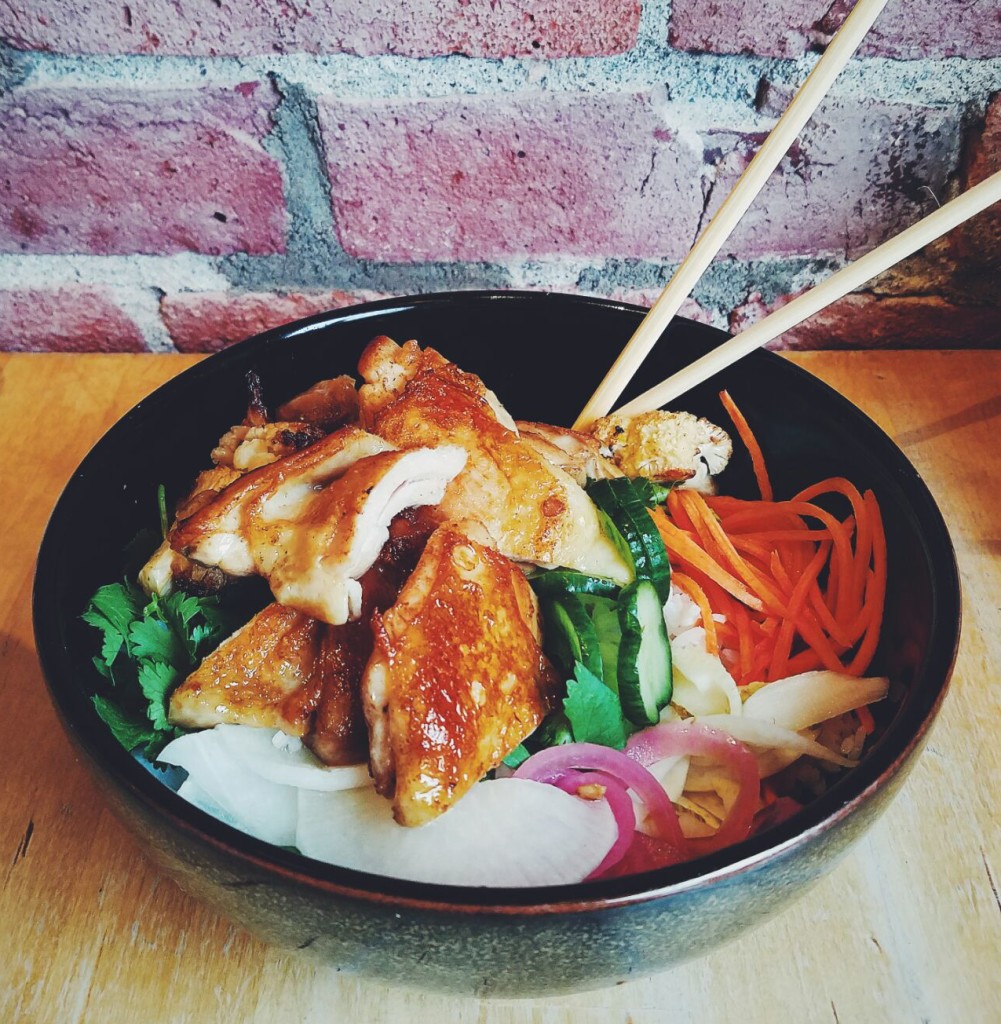 Because Relish advertises their meats as being made all in house, we decided to order a side of bacon and see how it stacked up. We found ourselves underwhelmed with the bacon, and both agreed it needed more salt and a heavier smoke flavour. Despite the bacon not quite measuring up, the rest of the meal was excellent and we recommend Relish as one of the best brunch spots in the city.
Although Relish offers a variety of caffeinated beverages, we decided to save ourselves for Relish's neighbour, Shatterbox. Whether you're looking for a standard drip coffee for your caffeine fix or something a little more creative, Shatterbox is a perfect choice. Janine's choice was a GCL (Graham Cracker Latte), flavoured with honey, vanilla, and cinnamon, while Taylor went for the Love Potion, aka not your typical hot chocolate infused with black tea and scented with rose water. Shatterbox offers a range of creative drink options for every picky person out there, and doubles as one of the locations around Victoria where you can snag yourself some freshly baked Empire Doughnuts. The seating there is pretty limited, however the few little nooks they have are cozy and intimate.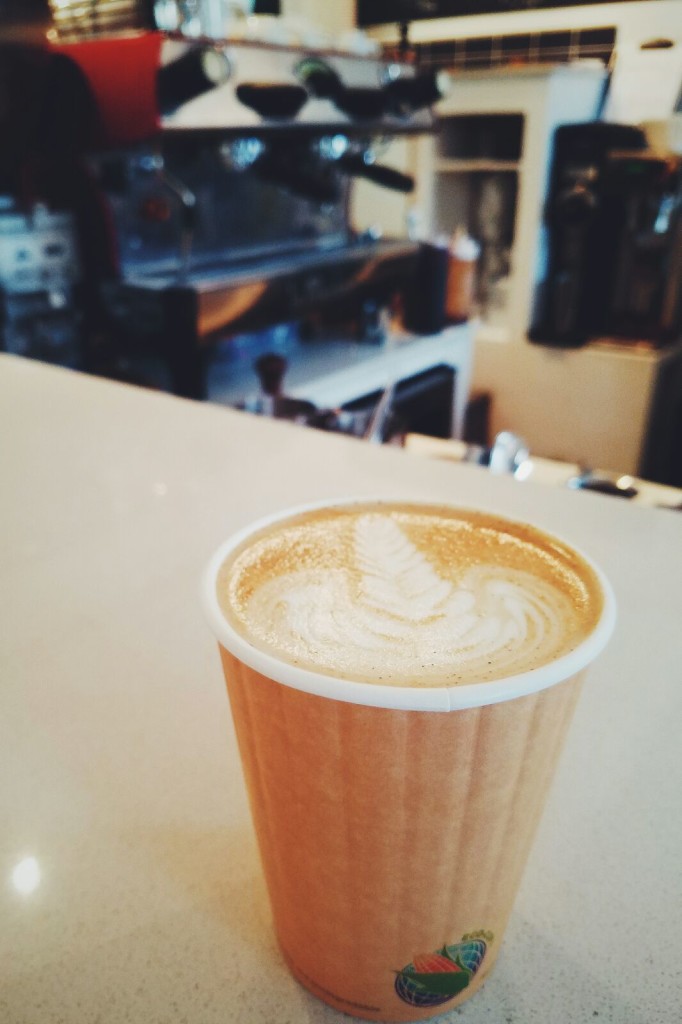 Saturday Afternoon
Those who are local to Victoria often think of their city as stodgy and old, stuck in its British roots. Those who visit Victoria come for exactly that reason, to soak up the old historical vibe of this West Coast outpost for British settlers and traders. One way visitors immerse themselves is to take in high tea at one of Victoria's many old hotels, with the most popular by far being the Fairmont Empress. High tea isn't something Fancy Frites has ever really explored together, so we decided we should vet at least one location for the sake of completeness. However, after comparing menus and prices, one thing became clear: the Fairmont is staggeringly expensive ($75pp) compared to everywhere else, and feedback has largely been the same: to go and try it to say you did it, and then never go back. Because we're all about that intersection of quality and value, we opted for the much more reasonable tea at the Pendray in the Gatsby Mansion ($38pp), part of the Huntingdon Manor Inn, located directly opposite the Clipper terminal.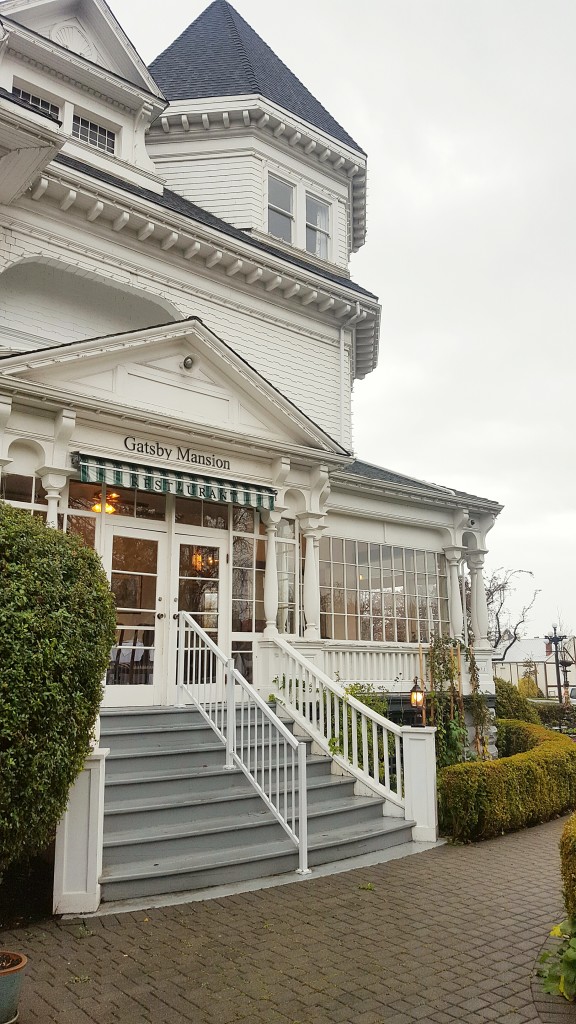 We arrived at the quaint, beautifully-preserved old character home in the pouring rain, and were warmly greeted by our server. You could tell the people who work there really care about not only their jobs, but also about the property and its history. After seating us, our server welcomed us to take some time before or after our tea to wander around the Mansion, to see some of its beautiful original features. Our server then offered an explanation of how the tea service worked, and provided some great recommendations for which teas we should try. He also noted that if we weren't starving, we could each get our own pot of tea but share one person's selection of sandwiches, scones, and petit fours, as it would be ample enough for the two of us. We appreciate that although a server will typically try to upsell you as much as possible, he instead suggested an amount of food that was best for our limited appetites at that time.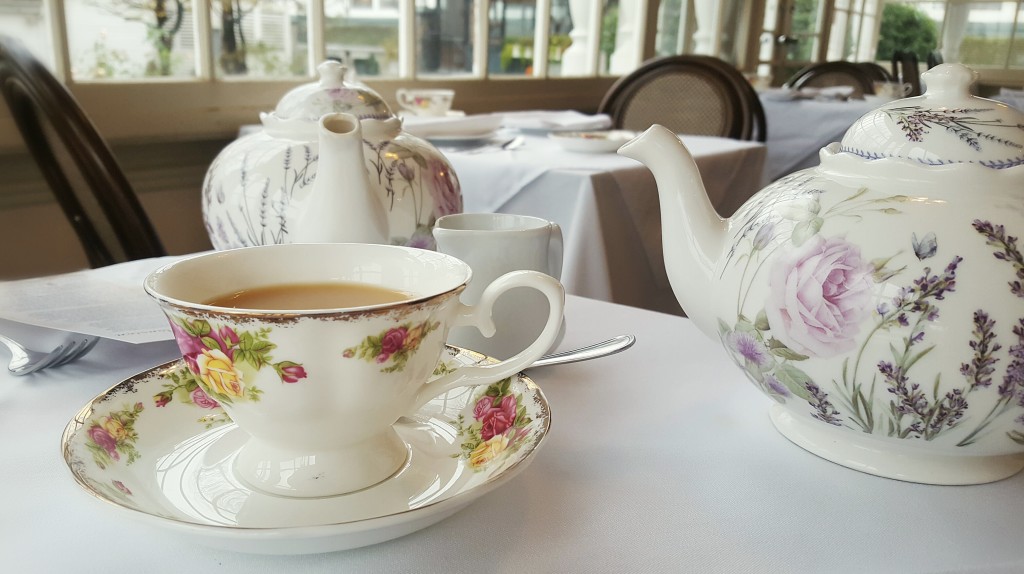 The tea served at the Pendray was obviously of a high quality, with more subtlety and complexity to the flavours than your usual commercially available teas. Janine ordered the Chai, while Taylor opted for a more classic black tea. The food service began with a starter portion of panna cotta topped with vanilla-marinated strawberries. The panna cotta was delicious, lighter than what we've had before, but in that dangerous sort of way where you could eat eight of them and not notice. The subsequent food spread came on a tiered tea stand, starting with the savoury offerings on the bottom, the scones on the middle tier, and the petit fours and other sweet offerings on top. The savoury items included a smoked salmon pinwheel, a cucumber and herbed cream cheese sandwich, egg salad on a mini croissant, and a crostini topped with pork pate and port wine jelly. There were two scone offerings, a pecan poppyseed scone and a lemon cranberry scone, paired with local honey, fresh chantilly cream, and strawberry preserves. Lastly, we had an assortment of chocolate petit fours and sweets, including a house-made chocolate profiterole, a locally-made chocolate hedgehog, and a bite-sized portion of chocolate cheesecake.
Overall, our afternoon at the Pendray was relaxing, as we took our time sampling all the food and sipping our tea. Our server was attentive without being overbearing, and never skipped a beat refilling our teapots with hot water or offering more information about high tea, the property, and anything else we wanted to know. Although most people will flock to the Empress for the experience of their more popular high tea service, we recommend the Pendray as an option of equal quality without the unreasonable price tag.
The Victoria Public Market is the only indoor food market in Victoria, and is a great place to explore for a delicious meal or to purchase locally made, sourced, or farmed produce and meats. We've worked closely with the market before when hosting our Best Bacon in Victoria Event, where we featured the whiskey smoked bacon from market vendor Ravenstone Artisan Meats. The market also features live music, day vendors and artisans, cooking demos in their community kitchen, as well as special food-centered events. It's always a good idea to check out their schedule online to see what's going on at the market.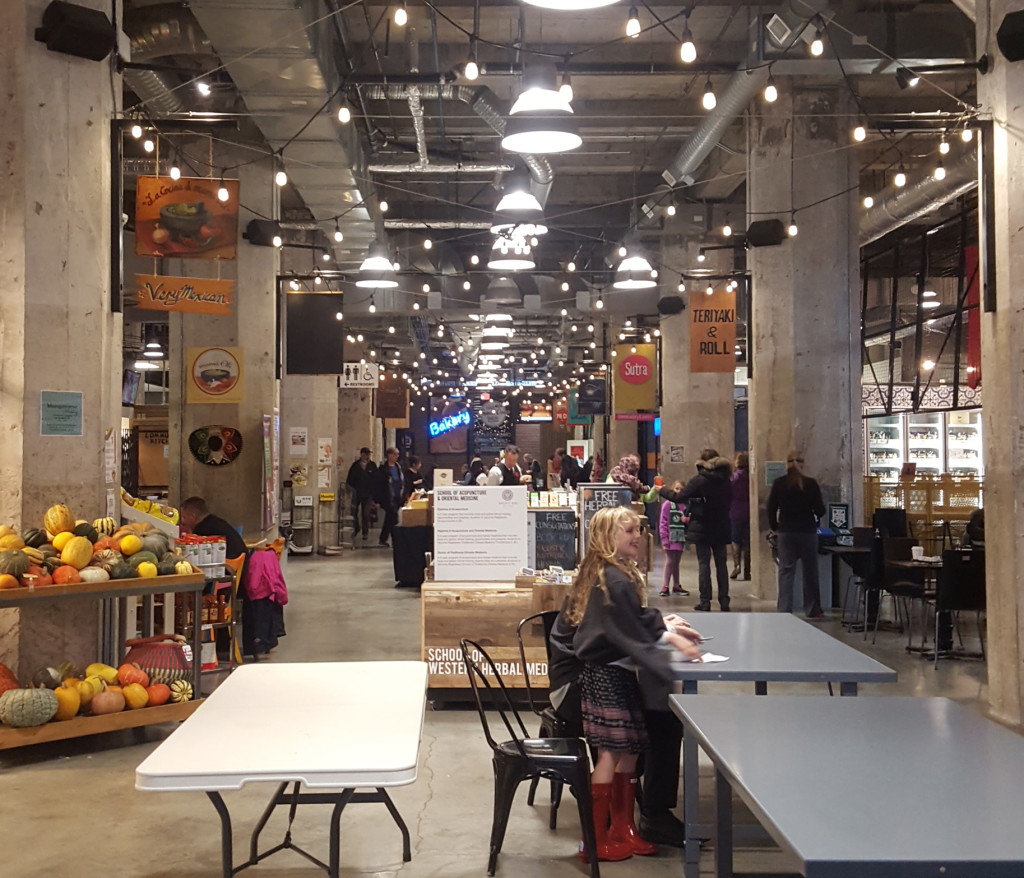 Some market vendors we recommend and love:
Ravenstone Artisan Meats – Locally farmed and ethically raised meats as well as house-made sausages and bacon. For something a little different try their whiskey smoked bacon smoked with the wood from old whiskey barrels.
Roast – Features roasted chicken, pork and beef. We love their salad bar with tons of delicious and fresh toppings to choose from including their house roasted meats.
There are also other businesses in the area that we highly recommend including Ox King Noodles, 2% Jazz Coffee, and Olive the Senses.
With jam packed stomachs (much like our schedules), we decided to try out at least one cocktail lounge in Victoria. So we picked up Janine's boyfriend and headed out to Sidney, about a 30 minute drive from Victoria, to check out Victoria Distillers.
Victoria Distillers, which started as a small operation in the Saanich area distilling their well known Victoria Gin, has since expanded its operation and to open a beautiful distillery and cocktail lounge right on the Sidney waterfront. The location is breathtaking and unlike any other distillery in the Victoria area. The decor, with it's wood tones and copper accents, is warm and welcoming. For $7 you can join one of their hourly tours and tastings (check their website for tour times), where you'll get to sample their range of spirits including their Victoria Gin, Oaken Gin, Hemp Vodka, Eaux de Vie, all paired with their house-made range of bitters. Due to time constraints we opted instead to enjoy a cocktail in their lounge and were fortunate enough to enjoy some of their featured live music that night. Janine ordered the Negroni which was perfectly balanced and not too bitter. The Oaken Gin and the Orange Bitters added depth and dimension to this classic Italian Cocktail. Janine's boyfriend enjoyed the Gin and Tonic Flight which essentially allowed you to play and channel your inner bartender. You're able to select two bitters and two garnishes to accompany the two Gins, and they provide two types of tonics so you can mix-and-match to create different Gin and Tonic combinations.


Saturday Evening 
In an endeavour to offer a wide variety of price points and experiences for this 48 hour article, we thought this was the perfect excuse to try out the #1 rated restaurant in Victoria, Saveur. Under the direction of Chef Robert Cassels, a former classmate of Janine, Saveur has quickly established itself as the go-to spot in Victoria for innovative and locally-inspired gourmet cuisine. Saveur is also one of the only restaurants in Victoria to offer a tasting menu with the request that your entire table must order either a la carte, or splurge for the chef's tasting menu. However, at only $65 per person for a 5-course gourmet tasting menu, it's well worth the money. Upon looking at the menu, we noted one of the dishes contained shellfish (see Taylor's oyster experience during the 48 Hours in Seattle weekend), yet the staff were very accommodating and had no problem swapping the scallop second course for the vegetarian gnocchi course.
The dinner began with a small amuse bouche of fried broccoli pakora, ponzu gel, and avocado almond puree, the perfect balance of salty and umami to wake up our palettes and prepare us for the meal to come.
Our first course was albacore tuna tartare, served with a confit egg yolk, avocado puree, and an olive tapenade. The tuna was refreshing and tender and was complimented by the silky richness of the confit egg. The avocado puree had an interesting smoky note to it, and the olive tapenade provided a salty acidity that cut the richness of the tuna and egg, providing a welcomed contrast of flavours.
The second course was a seared pacific scallop, served on top of leek cannelloni, surrounded by a squash puree. The scallop was cooked to perfection and still rare in the centre. The cannelloni, made of a thinly sliced squash, offered a nice al dente chew to contrast the creamy leek filling.  
Because Taylor can't eat shellfish (refer back to the Oyster debaucle), she opted to swap the second course for the one from the vegetarian menu, which consisted of a crispy fried gnocchi served with smoked beet puree, ricotta, walnuts, pickled fennel, wild rice cracker, and apple froth. The richness of the gnocchi and ricotta was offset by the acidity of the pickled fennel, and the walnuts and wild rice cracker provided textural interest to pull the whole dish together.
The third course was the definition of a perfect mushroom risotto, topped with both sauteed foraged mushrooms and paper-thin shaved raw pine mushrooms for a balance of texture and flavour.
Our fourth course to come out was a Korean glazed short rib, resting atop parsnip puree with charred green beans and a whipped bone marrow gel. The green beans offered a freshness and brightness of flavour, while the bone marrow gel added a decadent richness to the dish. The glaze on the short rib was a perfect balance of salty and sweet, and the meat of the short rib had been braised to the point that it melted in your mouth.
Lastly, the dessert course was a molten chocolate cake, drizzled with beet caramel, and topped with beet white chocolate mousse and an accent of crispy coffee quinoa. If we had to be nitpicky, the ONLY fault we could find with the entire meal is that the cake was not quite molten enough; we noticed they were just slightly overcooked. However, the chocolate cake paired with the white chocolate and beet mousse was something none of us had experienced before, and the quinoa crisp gave the dish an interesting texture.
Overall, we all agreed that we really couldn't fault any part of our meal. Although it wasn't as out-of-the-box or imaginative as some tasting menus we've tried, there's value in finding a place where every dish is executed to perfection with regards to taste, flavour combinations, texture, and plating. The service was excellent, with every course timed exactly such that we all got to eat at the same time without waiting for someone to receive their dish. The servers were also clearly knowledgeable about every element of each dish, and were happy to answer our questions as they came up. We highly recommend Saveur for a gourmet, yet affordable, experience in Victoria.
Sunday Morning 
For our last day, our Sunday Brunch choice had to be somewhere that's been on our foodie bucket list ever since it opened – Agrius. The new restaurant spin-off of Fol Epi bakery, Agrius is both a full service restaurant as well as a walk-up bakery/patisserie, offering refined parisian pastries as well as amazing baguette sandwiches. We love that they take reservations for brunch so no need to stand in a pesky line.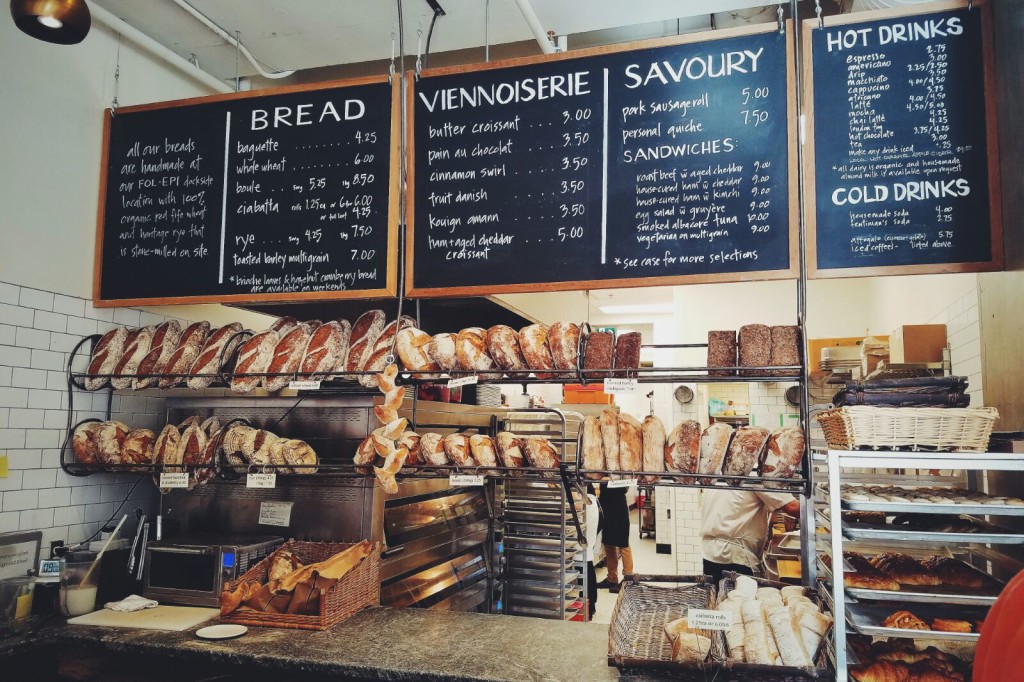 The brunch menu is primarily french-inspired, with the odd german or mediterranean item mixed in. Taylor ordered the quince n' crepe, a thin crepe folded up and topped with poached quince, candied walnuts, and drizzled with a quince and ginger syrup. For the breakfast lover that gravitates towards sweeter items, but doesn't want to commit to heavy french toast or pancakes, this is the dish for you. The sweetness of the quince was counteracted by the tartness of the quince and ginger syrup, and the crunchy candied walnuts were a nice touch on top.
Janine ordered the squash rosti with a side of sausage. The rosti was served with poached eggs, hollandaise sauce and salad, making it a fairly light yet extremely satisfying brunch.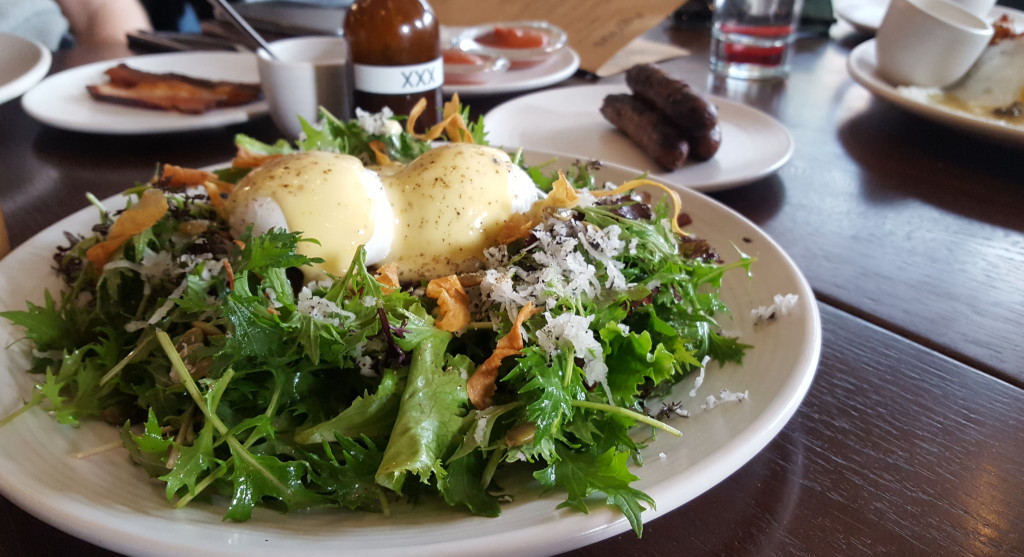 We've always been a fan of Fol Epi bakery rating their bread and pastries as some of the best in Victoria so the fact that they now have a restaurant showcasing their breads and culinary talent is a great asset to the Victoria food scene. If you're looking for a refined and not-so-greasy-spoon brunch experience then we highly recommend Agrius.  
Sunday Afternoon 
We decided to wander around LoJo (Lower Johnson) for some post-brunch shopping, when we were greeted with the sweet and seductive scent of the WannaWafel stand. Founded in Victoria in 2009 with just a food cart to start, WannaWafel serves up legit belgian-style waffels topped with anything your heart could desire. Alternatively, the waffle purists of the world (specifically, Taylor) can indulge in the authentic liege waffle, a doughier, rich, almost bread-like waffle speckled with pearl sugar that, when cooked on the griddle, become pockets of caramelized sugary goodness. Uh, yes. There's just something about spending a crisp fall day in downtown Victoria basking in the sunshine while eating a warm, decadent waffle.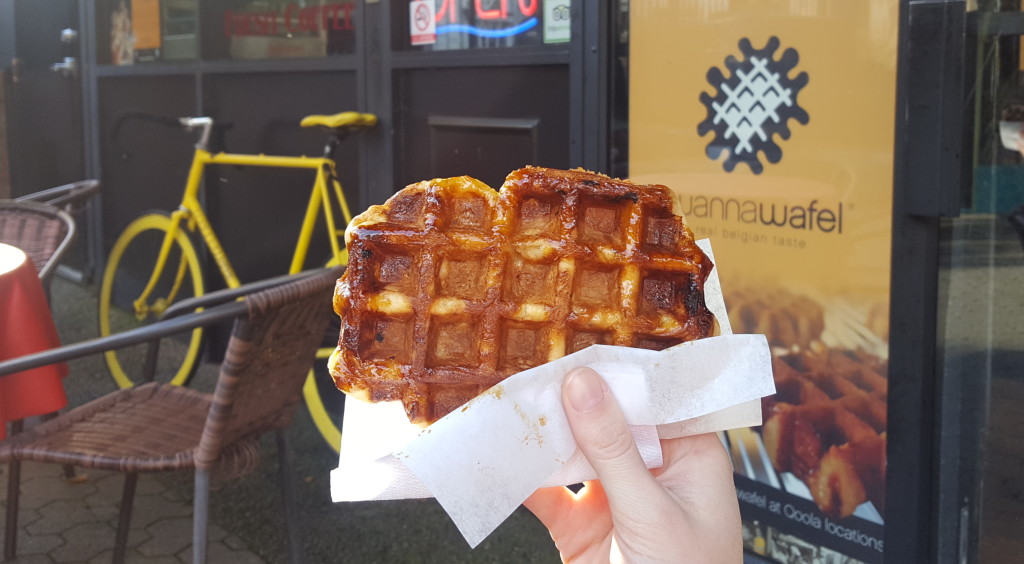 When we posted on Instagram that we'd be doing this 48 hour weekend, we asked the internet world to give us suggestions of where to eat. Jones Bar-B-Que came highly recommended and happened to be one of the few we hadn't tried yet, so we thought we would give it a shot for our Sunday lunch before Taylor's departure back to Seattle. Now, we know we aren't certified experts on the matter, but we believe we've eaten enough meat in our combined lifetimes to know when it's good (or not, as the case may be). So, with much hype around Jones, we decided to put our eating pants on and head over.
We decided to go for the 3 meat platter (pulled pork butt, ribs, and brisket) with sides of slaw and potato salad, in order to get a broad idea of what Jones has to offer. Having tried other bbq joints in town, and even dedicating a day to comparing the best pulled pork from each location/butcher, we can fairly say we really weren't all that blown away, however for $18 the servings of meat were very generous. The pulled pork seemed unseasoned, and definitely needed a drizzle of bbq sauce to give it some flavour and moisture. The same could be said for the brisket, which, while extremely moist, was lacking flavour as well. The clear winner was the ribs, which had a dry rub on them and were fall-apart moist. The sides of potato salad and slaw were good, but nothing to write home about. We know how defensive people can get about their barbecue and many believe that they would prefer to have their meat plain allowing them to add their own sauce to it in order to add flavor, but we're of the opinion that the meat should stand out with enough seasoning, whether sauce is added in or not.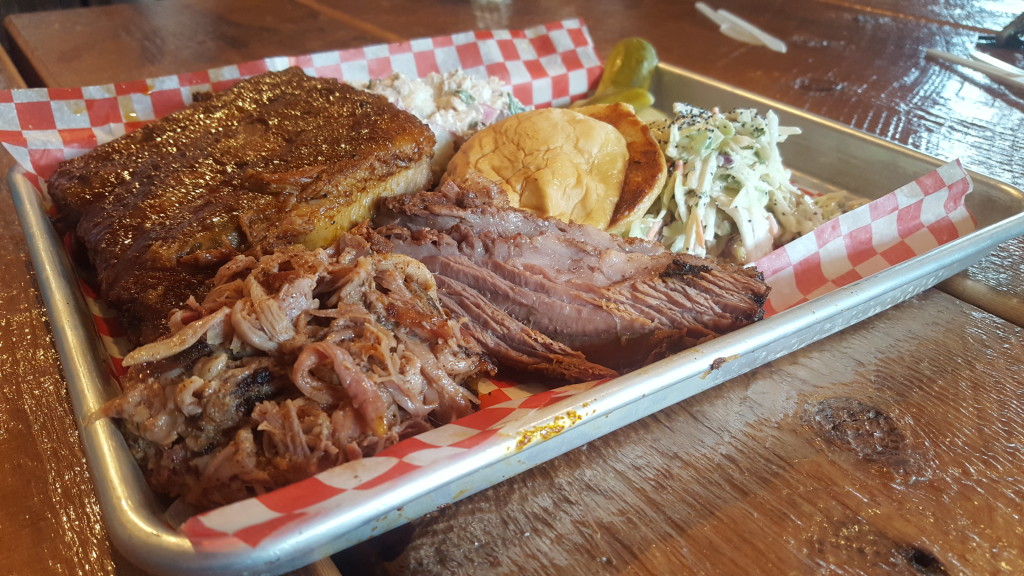 The LAST stop on this foodie adventure had to be ice cream, and since Cold Comfort was right around the corner from Jones Bar-B-Que, we waddled over there for one final treat. Owned and operated by an island local, Cold Comfort offers unconventional homemade ice creams in a variety of flavours and forms to satisfy even the pickiest of eaters. Ice Cream options include gluten-free, dairy-free, (fun-free) etc., and come in flavours ranging from vanilla bean to beer and chocolate.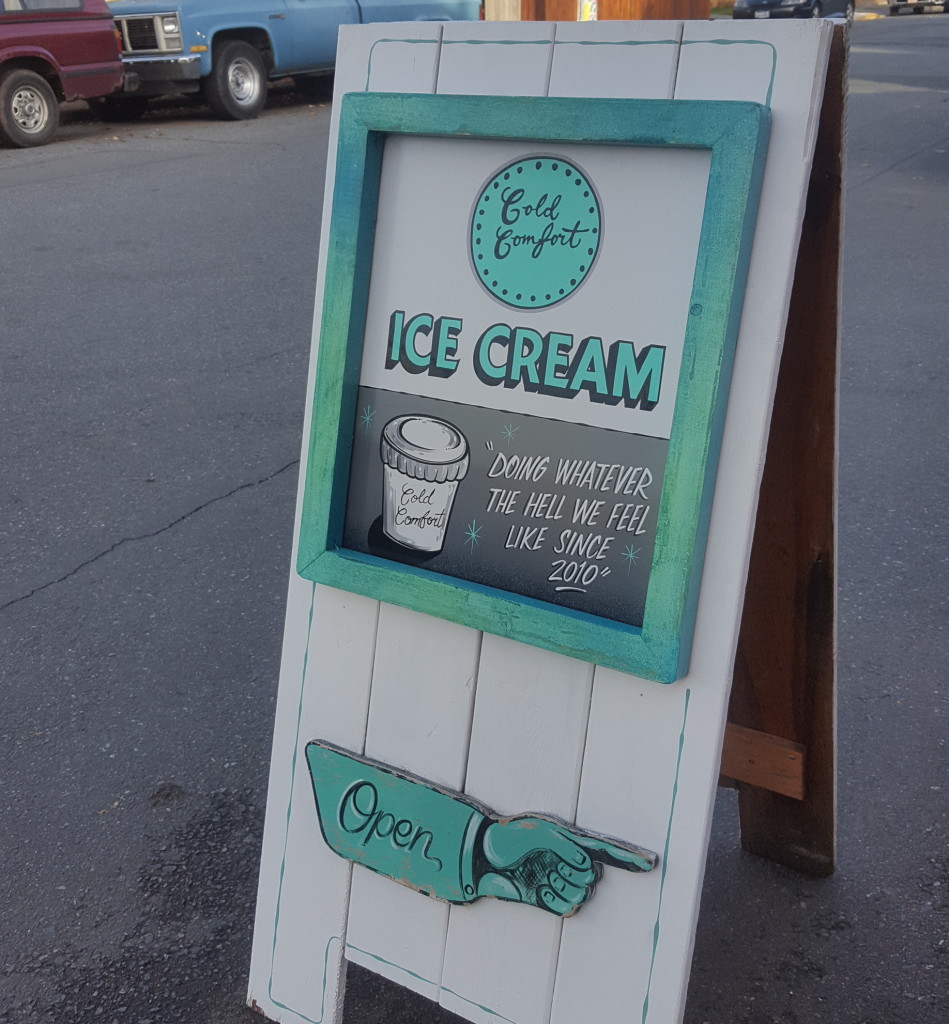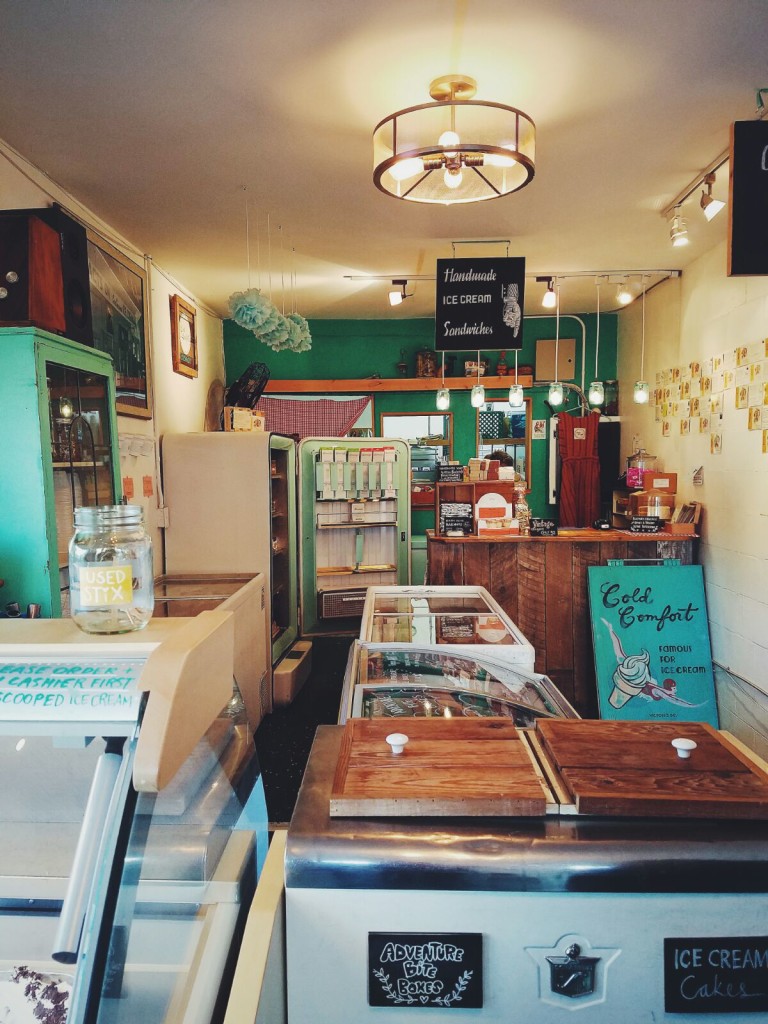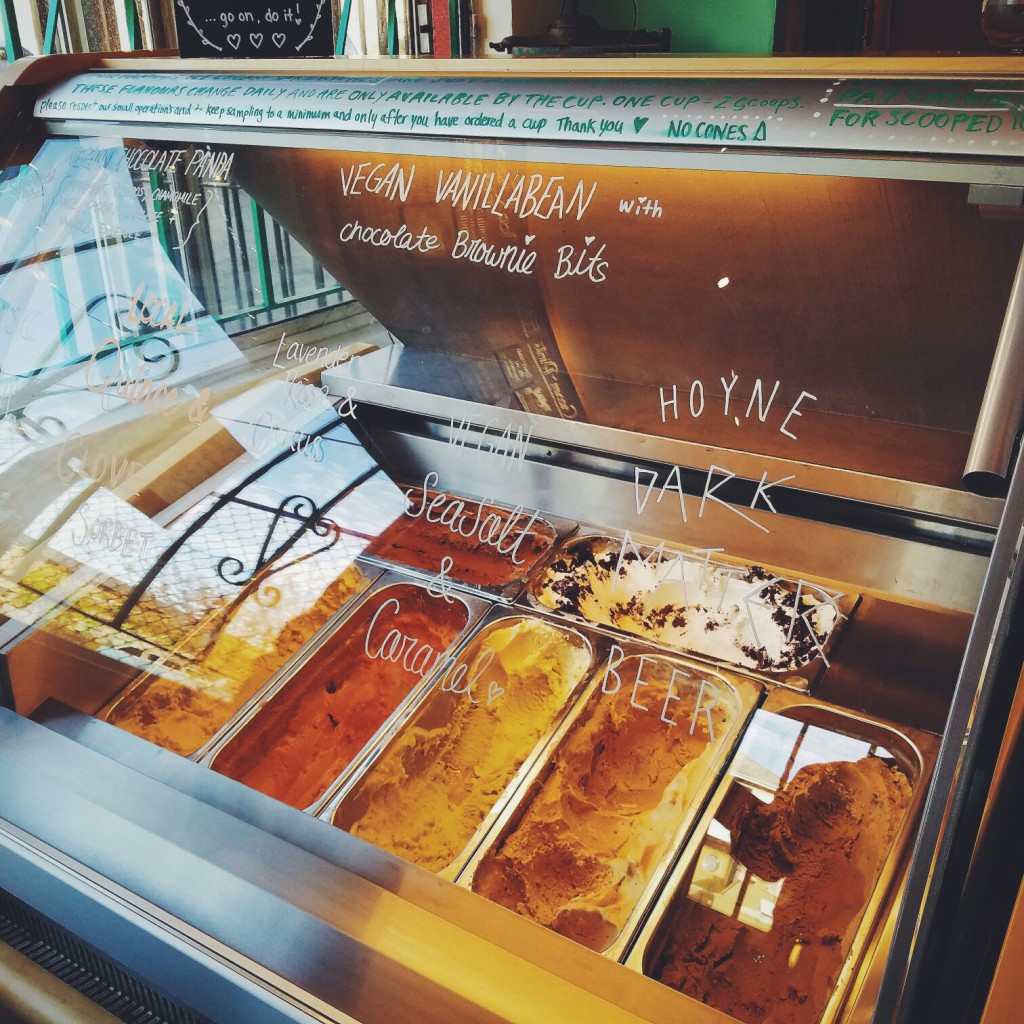 We tried two flavours, the lavender citrus and the dairy-free Chocolate Panda (Silk Road Tea rooibos, mint, chamomile, vanilla and chocolate). The lavender citrus offered floral notes of lavender without being too fragrant, and a light lemony sweetness. The Chocolate Panda was Janine's favorite, offering a nice balance in flavours with subtle hints of rooibos and mint without being overpowering. We love that Cold Comfort serves up flavours inspired by well known local products like Hoyne beer or Silk Road Tea, making their ice-cream quintessentially Victorian. For something a little different try their infamous Empire donut ice-cream sandwiches (only available Fridays) or their macaron ice-cream sandwiches.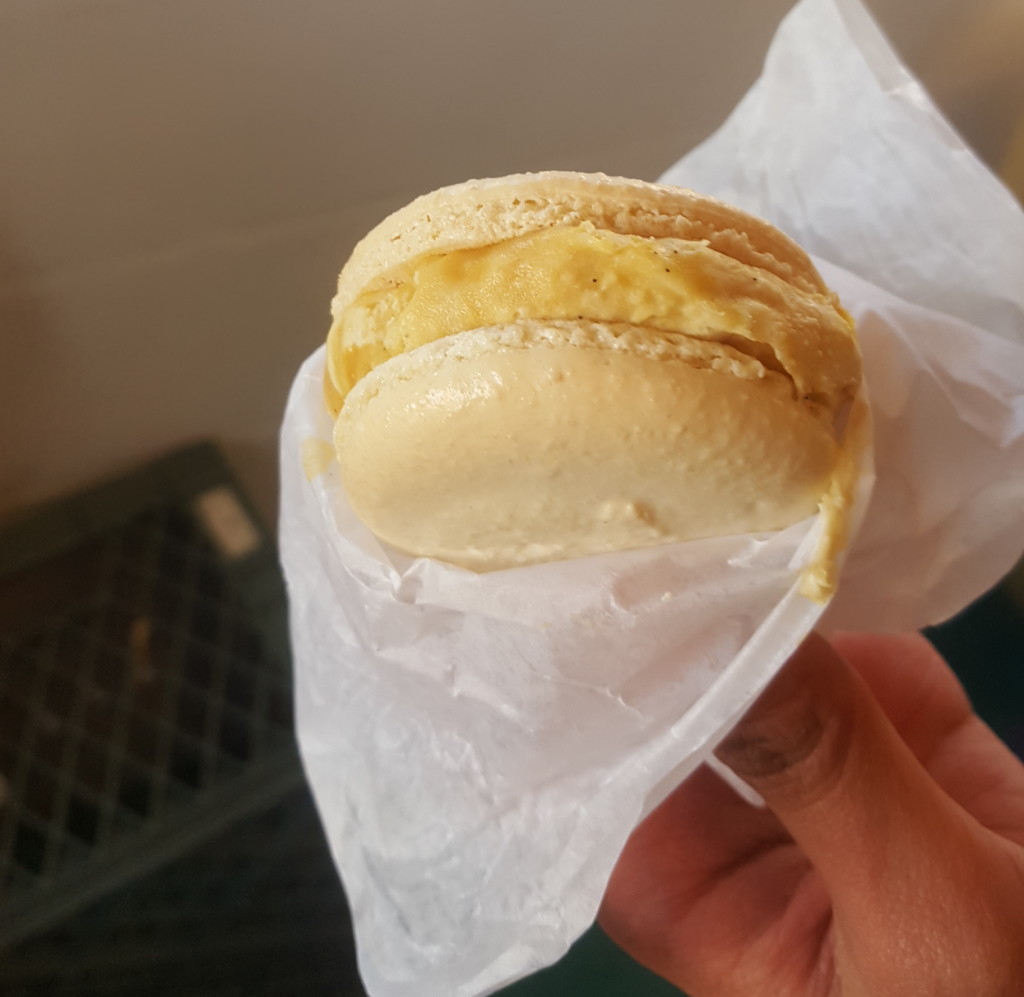 After 48 hours, too many meals than we wish to count, multiple food babies, a few drinks, and lots of laughs with good friends we finally conquered our foodie weekend in Victoria. We visited some old favorites and picked up some new ones and we hope that this list showcases the amazing eateries we have in this beautiful city.
Here are some of our other 48hr posts:
and coming soon 24hrs in Portland and 48hrs in Chicago