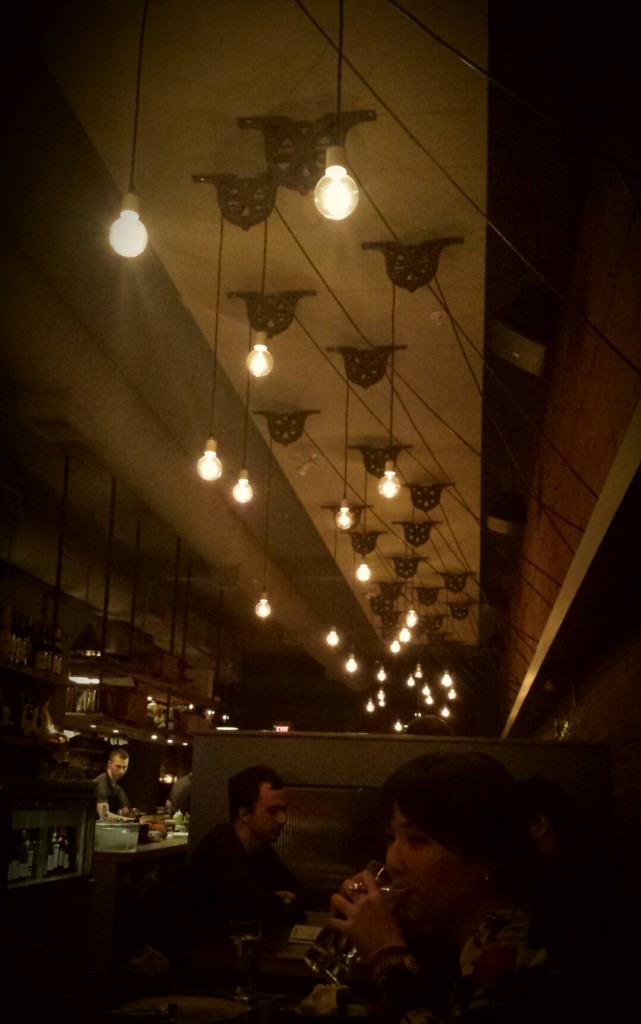 Wildebeest caught my attention when I found out they won the title "Best New Restaurant 2013" by Vancouver Magazine, but the reviews were mixed so I wanted to find out for myself if this place truly deserved their honorable title.
I made a reser through Opentable for a Sunday night. There was no problem getting in and the resto wasn't packed by any means. The décor is modern industrial with wood and metal accents and great ambient lighting throughout. The music selection was good and not too loud so conversation was possible (can't stand when places crank the music way up). We were promptly seated to our table and for the remainder of the night the good and attentive service was consistent. The menu is designed as a series of small plates that are best shared by the table with an average of about 1-3 plates for each person at the table. We ordered the lamb tartar, the hay-aged smoked quail, the smoked trout, and the heirloom carrots.
The smoked trout ($12) arrived first. The fish itself was fantastic and was delicious and buttery in texture which paired well with the crème fraiche. The cherry blossom foam was a little bitter in taste and overpowered the fish a bit so a small dollop went a long way.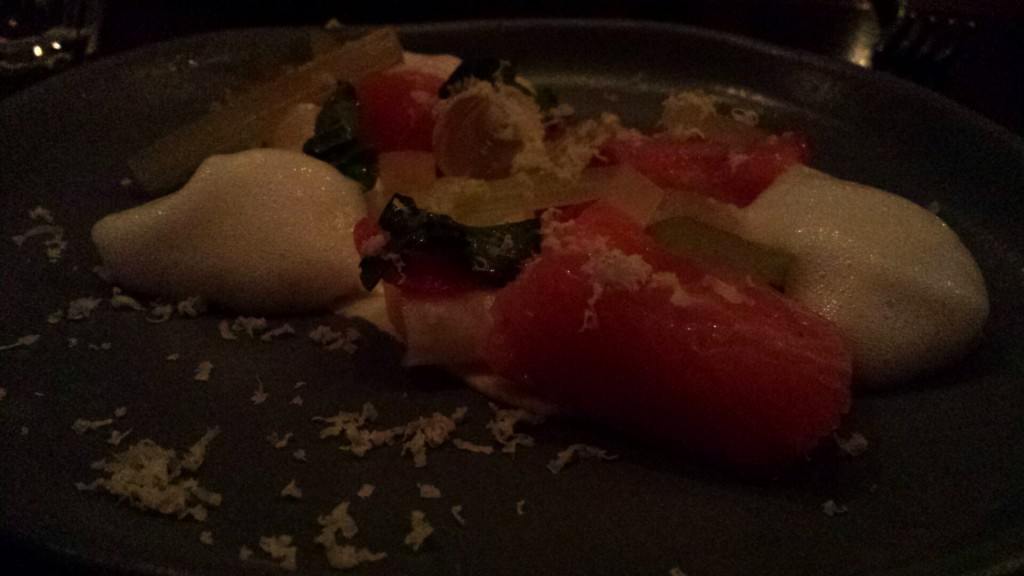 The lamb tartare ($16) was great too. I couldn't taste much of a difference between lamb tartare compared to traditional beef tartare though. For me the onions and mustard resembled the taste of sour cream and onion potato chips. I would like to think that was their intention 😉 Great savory flavour all around.
The quail ($16) arrived next. Set atop a small bed of hay which was still smoking as the dish was brought to the table. The quail was medium rare in doneness (if this is a problem for you then I don't recommend this dish) so the meat was extremely juicy and the skin slightly crispy. The flavour was smoky and rich. This was my favorite dish of the night.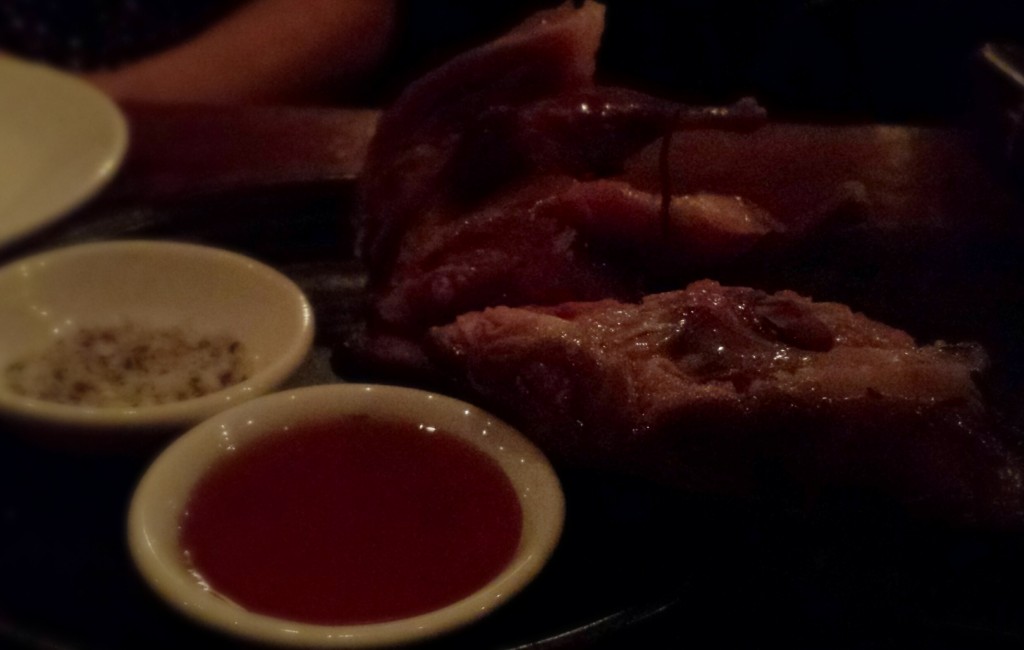 The carrots arrived about the same time. These were just okay. I found that they could have been cooked longer and they lacked flavour.
We finished everything off with the pear mousse and chocolate sorbet dessert ($9) with dehydrated pears. The sorbet was absolutely divine and combined with the subtle flavour of the pear mousse it made for a complimentary flavour combination.
All in all I really enjoyed this restaurant. I like the eclectic and adventurous nature of menu items such as goose neck barnacles, bone marrow, and sweetbreads which are delicious but aren't commonly found on menus in Vancouver. I would try this place again and I highly recommend it.
Sorry for the dark pics. My cell camera doesn't love the dark