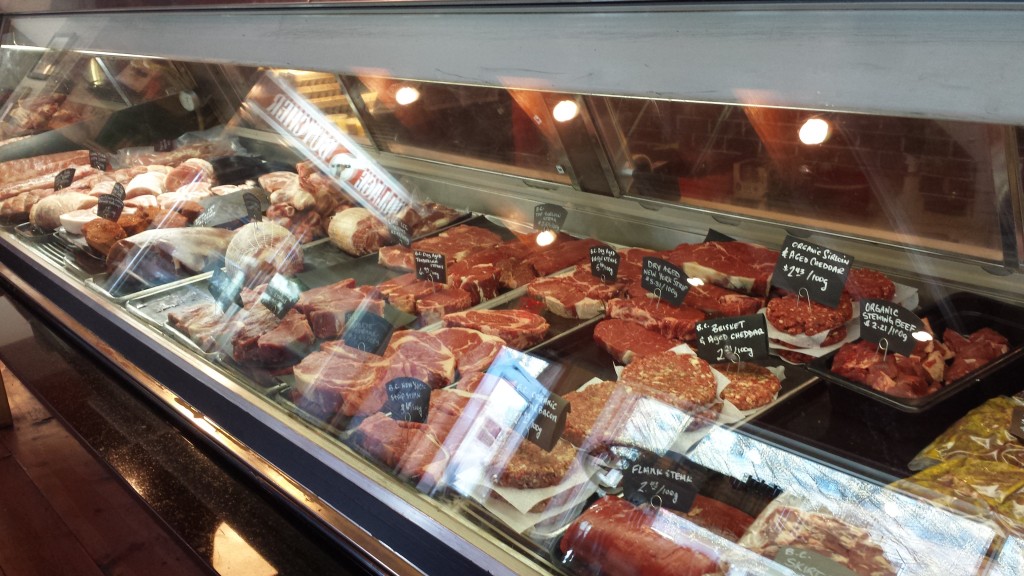 I grew up in a country where the last place you go to buy meat is the grocery store, instead you would go to your neighbourhood butcher. It's a bit sad that butchering is a bit of a dying trade here in North America so I'm always glad to see places like Village Butcher grow and succeed.
Village Butcher on Oak Bay Ave. sells only locally sourced meat sourced from farms as close as Metchosin. Their ever changing variety of house made sausages are always a staple for me at any BBQ with my recent purchase of Mediterranean lamb being my favorite. Other flavours include Toulouse, Turkey Vindaloo, Jalapeno Cheddar, and Chorizo to name a few. The sausages aren't overly salty, they're juicy, and have great flavour. Village Butcher also does a great job of stocking harder to find cuts and types of meat such as bison cheeks, pork cheeks, offals, Cornish hen, duck etc. They've also recently installed an aging fridge just behind the counter so now you can get that great steakhouse quality steak right at home. A 21-day aged BC NY steak will run you just over $5/100g that's about $13-15 for a good sized steak.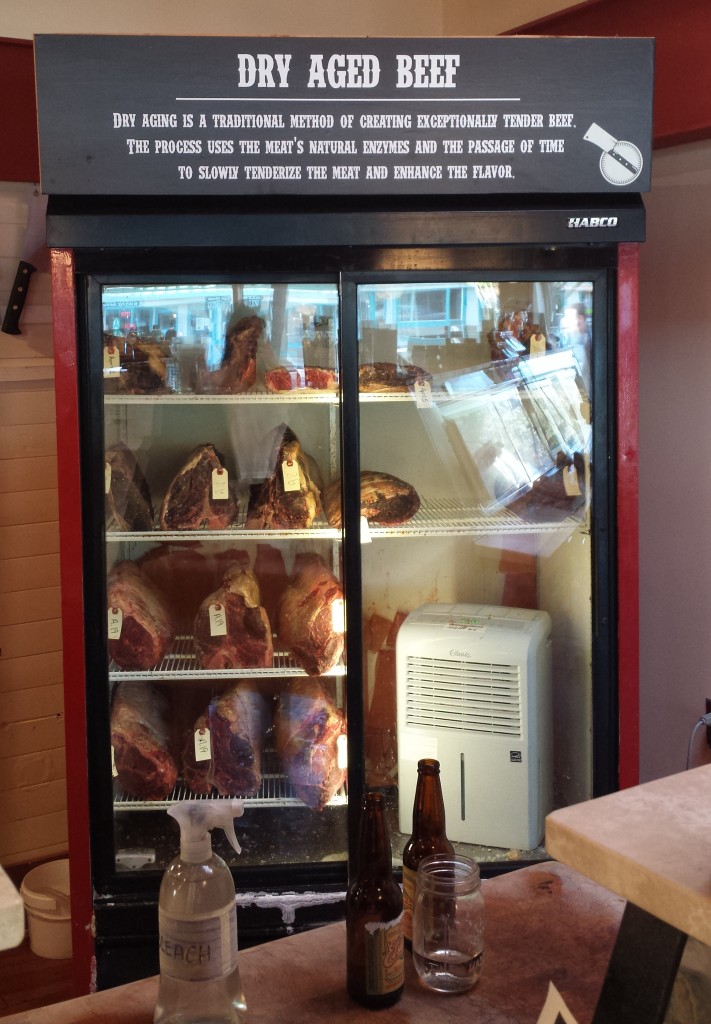 Adjacent to Village Butcher is The Whole Beast where you can purchase great quality house made salami, pepperoni, prosciutto etc but this place deserves a post of it's own so more to come on this.
Here's a great video I found featuring Village Butcher: http://bcfarmsandfood.com/images/v/villagebutcher.mp4
Village Butcher | 2032 Oak Bay Ave. Victoria, BC