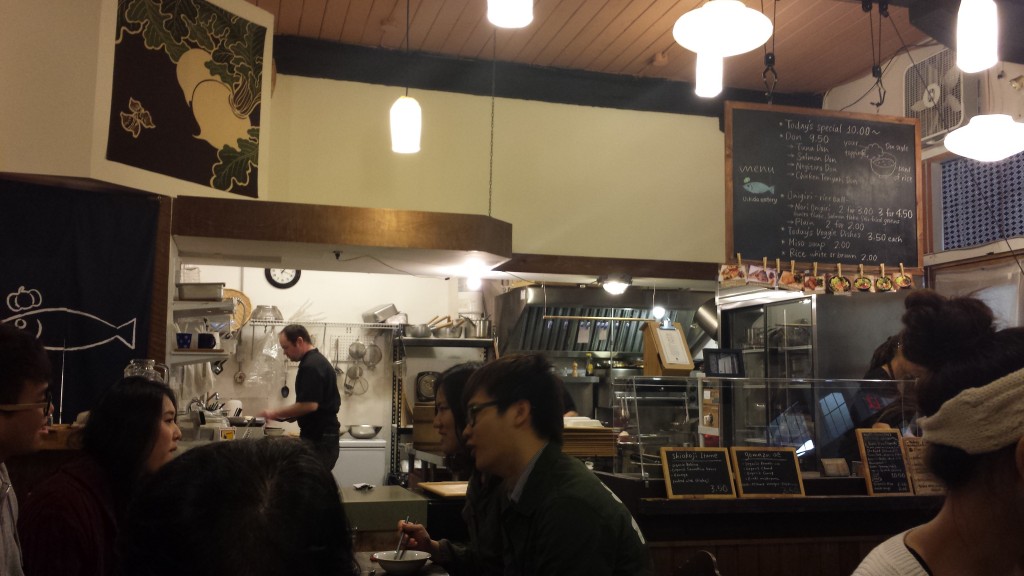 We live in a town where Japanese food is sushi and the sushi ain't Japanese. The majority of our sushi restaurants here in Victoria aren't owned and operated by Japanese. I'm not saying they're not good, I think there is some great sushi here, I'm just saying they often lack some authenticity and variety. There's more to Japanese food than sushi and teriyaki beef.
I've wanted to try Uchida for a while now, but they're only open 3 hours a day (from 11am – 2pm)! I wasn't too sure what to expect upon walking in, but the element of surprise is the best part! A culinary adventure. Uchida is a small Japanese eatery located opposite Victoria's Bug Zoo. I went around 1pm on a Friday and the few tables they have were mostly full. It seems the menu changes daily so there's always something new to try, except sushi, no sushi here. We ordered the chicken "Char-Shu", a miso soup, and a salmon sashimi Don (sashimi on a bed of rice, $10). We did try to order some of their specials like chicken wings, grilled salmon collar, and mackerel but they were all sold out. Because this place only opens 3 hours a day come early as some dishes sell out fast. Hey at least you know it's fresh right? The food was brought to us about 15 minutes after ordering.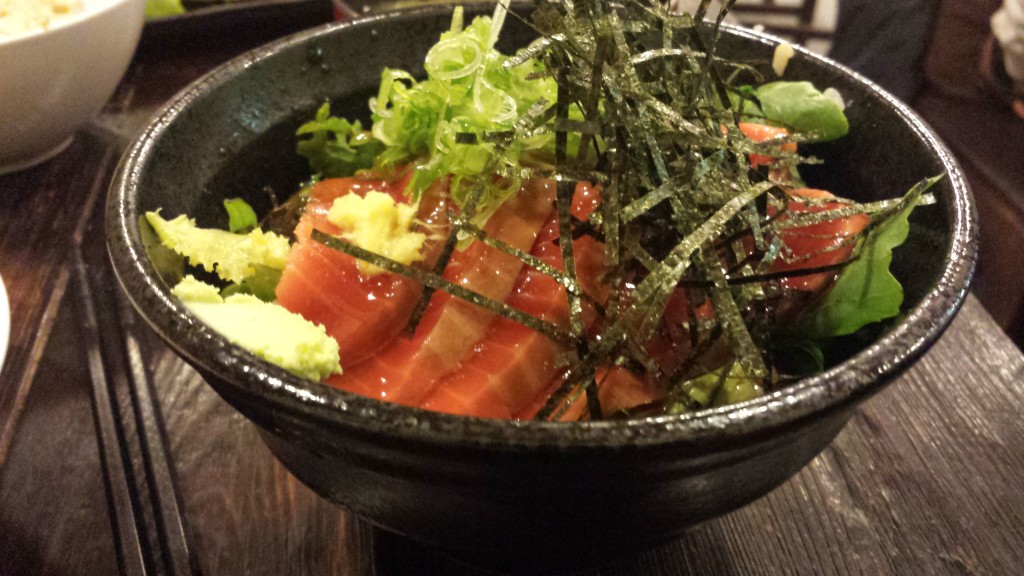 The chicken was my favorite. It was moist and so flavourful. The salmon sashimi Don was good too, the salmon was thinly sliced, tender and very flavourful. I opted for brown rice though with my Don but I think you can't mess with tradition. White rice tastes better and sometimes you need to sacrifice health for flavour. Rookie mistake.
If you're looking for Japanese food that isn't sushi then this place is great. I can't wait to go back again to try some of their other dishes. For their daily menu check out their Facebook page.
Uchida Eatery | A22-633 Courtney St, Victoria, BC
https://www.facebook.com/UchidaEatery?ref=br_tf