Serving good quality food is the focus for Elizabeth and her husband, the owners of Touch of Europe Deli located at the corner of Bay and Government. Touch of Europe Deli has been in business for over 20 years and was the first Eastern European eatery in Victoria. They have a great selection of Polish and European meats and cheeses as well as Eastern European dishes like home-made perogies and other lunch favorites like paninis, subs, and sandwiches. Just by talking to Elizabeth you can tell that she has a real passion for food and a true dedication to her business, she does this because she loves it.
I had the chance to travel to Poland a few years ago and I was really blown away by the food there. Polish food is quite simple and the flavours are delicate not bold, but when made from fresh ingredients and when made well the result is something amazing. It's true comfort food.
At touch of Europe deli they use only the freshest top quality ingredients in their dishes but because most everything is made fresh to order it's best to call ahead to place your order if you're pressed for time on your lunch break. Items like sandwiches, paninis, subs, perogies, and borscht are offered everyday but on Wednesdays and Thursdays they offer additional specials such as crepes (either savory or sweet), lasagne, and chili for example.
I work just around the corner from here so I've tried most of the menu items. I figure it would be best to describe the dishes one by one.
Perogies (Pierogis)
Elizabeth makes her perogies from scratch. She even makes the cheese that she uses in the filling from scratch! Perogies are traditionally filled with potato and cheese or potato and meat or even fruit. The ones they serve here are the potato and cheese type. They can be purchased on their own or as part of the Polish plate which also includes home-made cabbage rolls and grilled polish sausage.
I bought a dozen frozen perogies from here the other day. I brought them home, boiled them, and served them with some sautéed onions. The perogies were so light a fluffy and the dough was tender not chewy. The filling had a great flavour too with a mild cheese taste. I had some pretty amazing perogies in Krakow a few years ago and these home-made perogies easily compare to those.
Lasagne
I'm very picky about my lasagne and I must say that this is one of the better lasagnes I've ever had. It's loaded with flavour and has a great creaminess to it. This is usually available as a special which is available on Wednesdays and Thursdays. If you have your heart set on lasagne you can always call ahead of time to see if they have it.
Super Euro Sub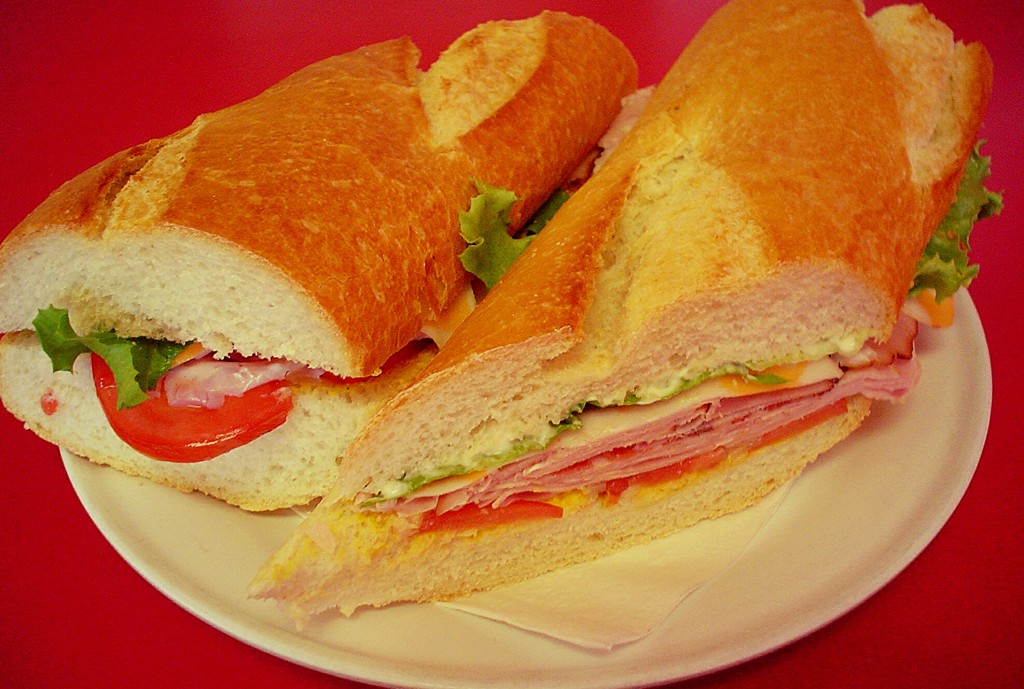 This is their most popular menu item. It's available either in an 8" size ($6.25) or a foot long size ($8.30) or in a soup and sandwich combo. What I love is that they make it fresh to order so the meat, cheese, and even the tomatoes are sliced when you order it to ensure freshness. It's served on a soft European style baguette.
Paninis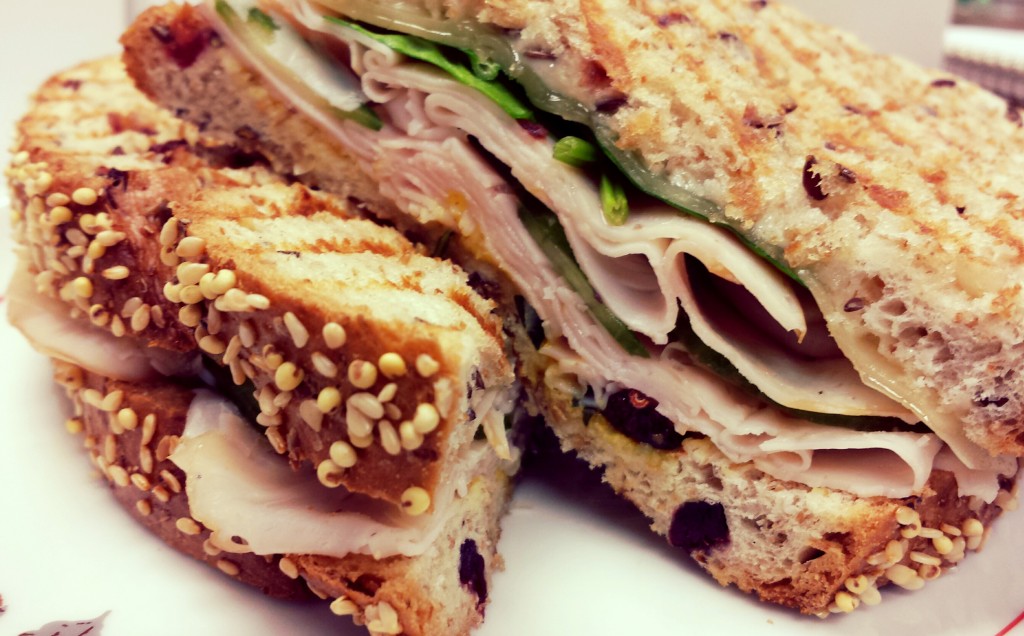 I had a turkey cranberry Panini for the first time the other day and I think it might be my new fave. It's loaded with meat, sliced cucumber, and cheese. It's served on cranberry Panini bread which is lightly toasted. Delicious. Can't wait to try the Mediterranean turkey Panini.
Borscht
This is a traditional Ukranian beet soup. The Touch of Europe borscht also contains cabbage, carrots, broccoli and a few other vegetables. I'm no borscht expert but this soup has a great balanced flavour perfect for a rainy day and apparently great served cold too on a hot summers day.
Meat and Cheese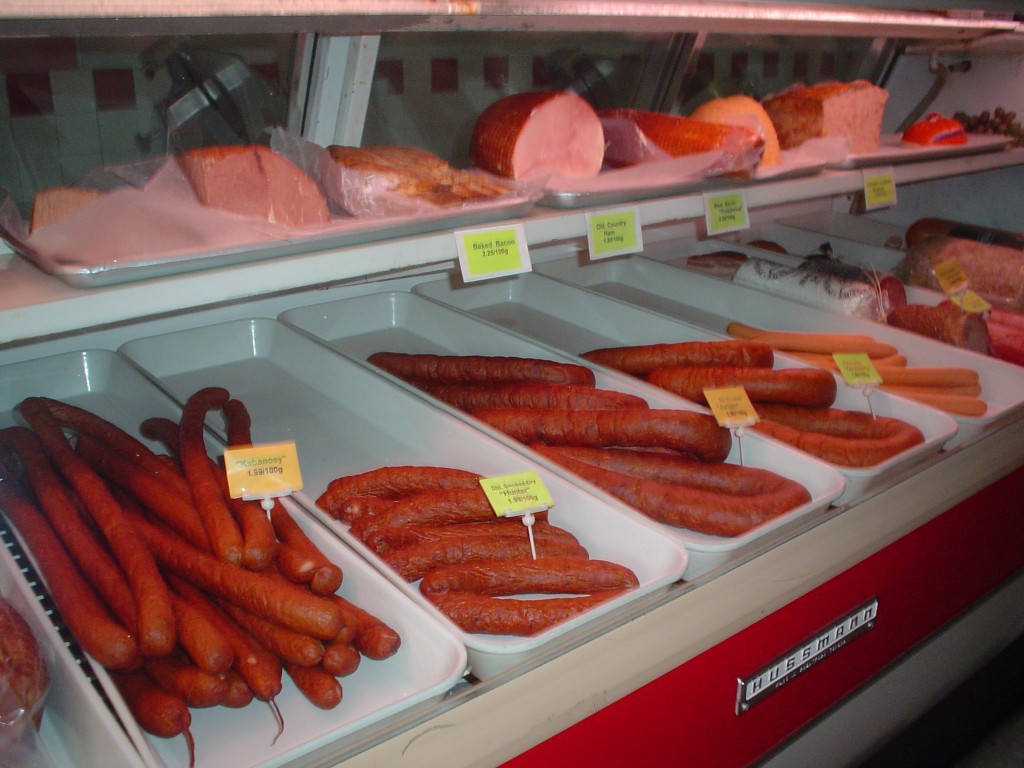 All their meats are purchased from a Vancouver company which makes their sausages and deli meats fresh each week. The meats are low in sodium and fat and they don't contain any MSG. Here is a short breakdown of some of the different types.
Kabanosy
I was excited to see that they had kabanosy sausage here because I grew up eating it as a kid (in South Africa) but haven't known where to get it since. It's a European sausage similar to pepperoni but with a very smoky flavour and garlicy taste. I can't get enough of this stuff.
Tatra sausage
This sausage is the traditional sausage of the Tatra Mountains region of Poland. It has a light smoky flavour and is slightly peppery.
Ham and garlic sausage
This sausage has a prominent garlic flavour, very herbaceous and very lean.
Farmer sausage
This is a traditional Ukranian type of sausage that has a delicate flavour and is also very lean.
Ham
Okay so you think ham is ham right? Well that's what I thought too until I put it to the test and I encourage you to do the same. I tried a piece of this ham as well as a piece of Red Barn's ham which Red Barn makes in house. This ham had a great flavour and it was very lightly salted. The Red Barn ham on the other hand was offensively salty so salty that it masked all other flavours. Is this what I've been eating all this time?
European Meatloaf
This one is actually one of my favorites. It has a very prominent herbaceous flavour that I really liked.
Farmer's Cheese
This cheese is similar to a Quebec Fromage Blanc. This cheese is home-made by Elizabeth and it only contains milk, salt, and healthy bacteria. This cheese is a cross between a smooth cottage cheese and a cream cheese. It has a creamy texture and a mild tart taste and contains about 5% MF. You could use this to make cheese cake, or mix it with spices to use as a spread on toast. This is the cheese Elizabeth uses in her perogy filling. She only makes it to order so call to order it ahead of time. It keeps in the fridge for up to 2 weeks in a glass container ($2.25/100g).
Open Monday-Friday afternoons only
Touch of Europe Deli | 105-2504 Government St. Victoria, BC