With Christmas come and gone, I love taking time to share some more personal recipes with friends and family to try and pass along some tradition. Of course, being a major foodie means making sure I'm involved in every aspect of Christmas Dinner, without stepping on my Mum's or Stepmom's toes and driving them mad with my controlling nature. However, once a year, I get to entirely take over the execution of the most important dish on the Christmas menu.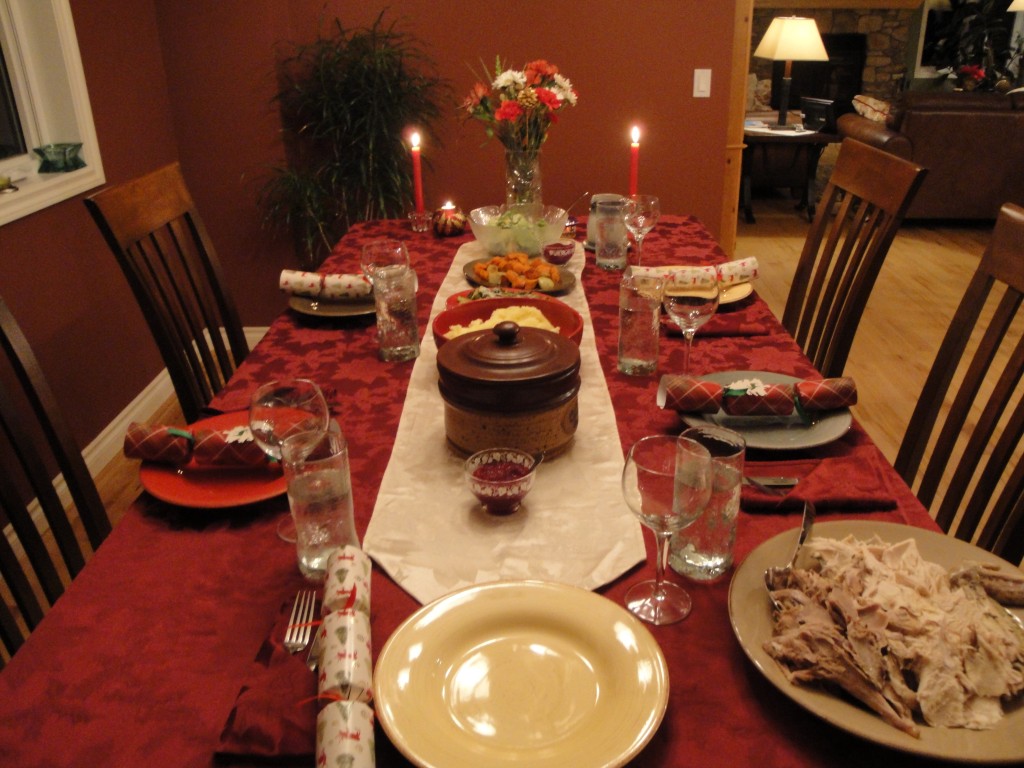 Can you see it? No, not the potatoes or the salad. That's right, my cranberry sauce. I'm sorry, but to anyone who doubts just how awesome my recipe is, you can get lost. It's not a cranberry sauce, but more of a Cranberry Orange Relish. I get requests from both sides of my family to make it every year for Thanksgiving, Christmas, and every other holiday where a roast turkey or chicken might be served. This is a recipe I might typically keep to myself, but I'll share it here.
Cranberry Orange Relish
One regular bag of fresh cranberries
2 to 3 navel oranges
1 cup granulated sugar
Cinnamon, to taste
First, zest 2 of the oranges, and set the zest aside. Then, with a sharp knife, remove all pith from the oranges and cut out the segments. Put the segments in a food processor, and squeeze the remaining membrane into the food processor to extract any remaining juice. Throw away the left over membrane.
Add about 1/3 to 1/2 of the fresh cranberries to the food processor; pulse until berries are chopped finely, to whatever texture you would like. I prefer a choppy texture, as it cooks down and smooths out when finished.
Pulse the remaining cranberries in batches, and combine the processed oranges and berries in a pot on the stove. fill the pot with enough water to help the berries start cooking without burning to the bottom, and stir in the sugar. Cook on a medium heat until the relish becomes jelly-like and glossy, about 20 minutes. Add a dash of cinnamon to taste, to enhance the "Christmas-y" flavours.
This recipe freezes well, so any leftover relish can be reserved and thawed for other holiday meals.