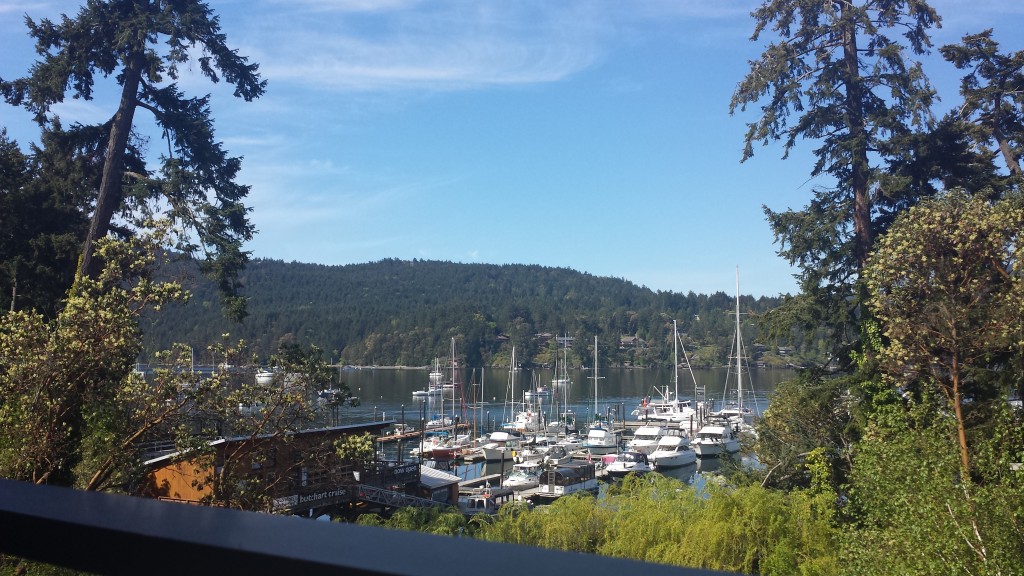 Victoria is such a beautiful place but it's especially beautiful on a sunny day where all you don't want to do is work and all you do want to do instead is sit on a patio. Brentwood Bay lodge is home to two great restaurants with two great patios and easily the best view in town. Sure it's a bit of drive out of the city (about 20 – 30mins from downtown Victoria) but the view and the serene location is all worth it.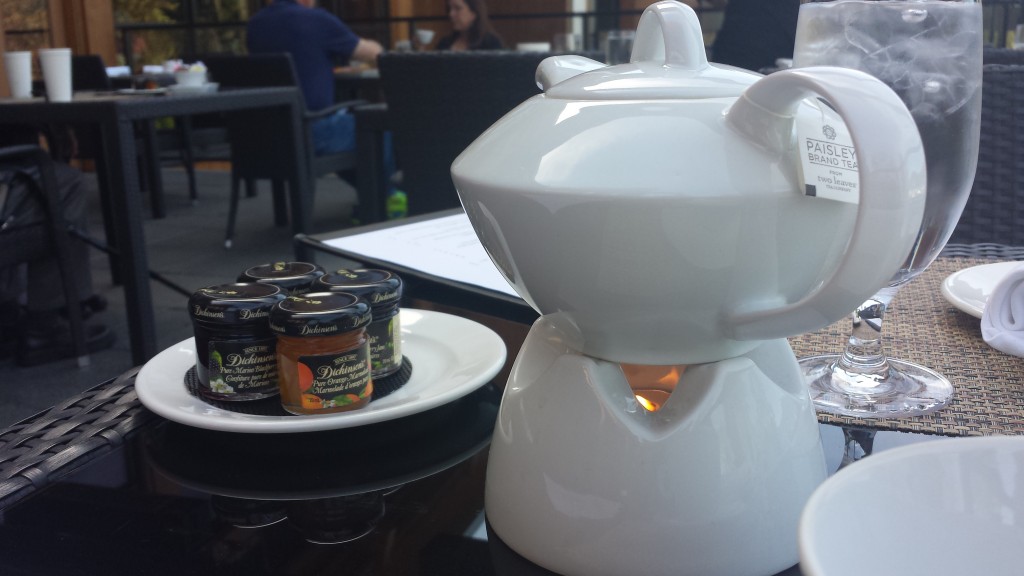 A few days ago on a crisp sunny day my friend and I met at Seagrille for some breakfast. Seagrille is one of the two restos at Brentwood Bay lodge and it's open for breakfast until 11am. The next door pub as well as Seagrille are open for both lunch and dinner. We were promptly seated at a table on the patio. My friend and I both ordered the hash which usually comes with corned beef, bacon, potatoes, veggies, two eggs, hollandaise and toast on the side. They were out of corned beef this day but it was easy to sub in chorizo sausage instead. I am a sucker for scrambles and hashes and it's always my go-to breakfast dish. The wait was a little long, but nothing to get worked up over. The serving size of our dish was huge, definitely couldn't finish it all. Close, but not quite. Everything was cooked well in the hash and there was no shortage of meat in the dish. I personally prefer smaller hashbrown style potatoes which add more of a crunch element, but that's just personal preference. Overall the dish was good.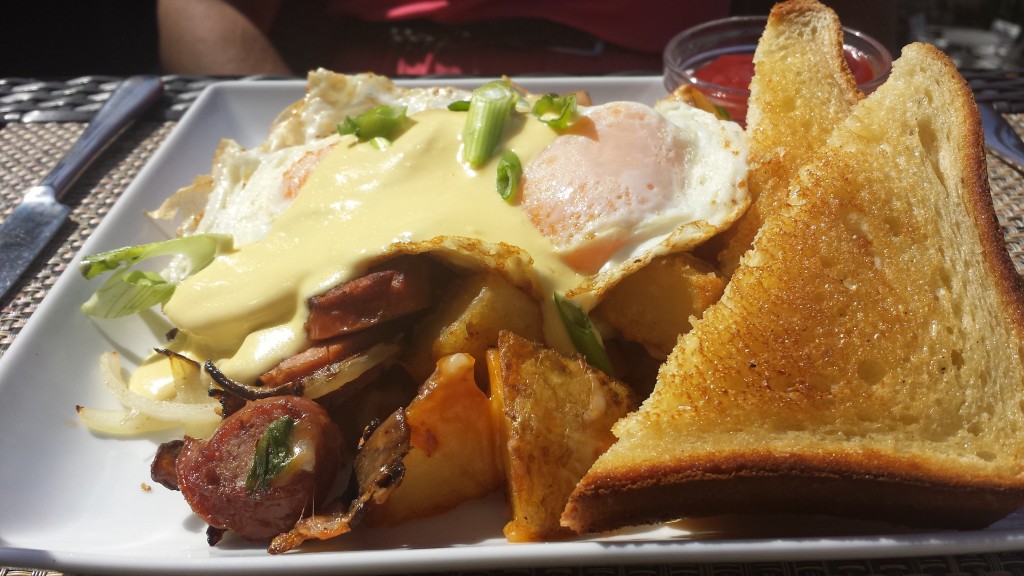 If management ever has a chance to read this review just want to say that our server Audra was amazing! Extremely attentive and friendly with us as well as the other guests that day which made our morning just that much more enjoyable.
The breakfast at Seagrille is consistently good but nothing life changing. That being said I keep on coming back again and again because there aren't many places in Victoria where you can experience such a beautiful setting while snacking on a croissant

http://www.brentwoodbayresort.com/dining/seagrille-seafood-sushi.htm
Seagrille at the Brentwood Bay Lodge | 849 Verdier Ave. Victoria, BC