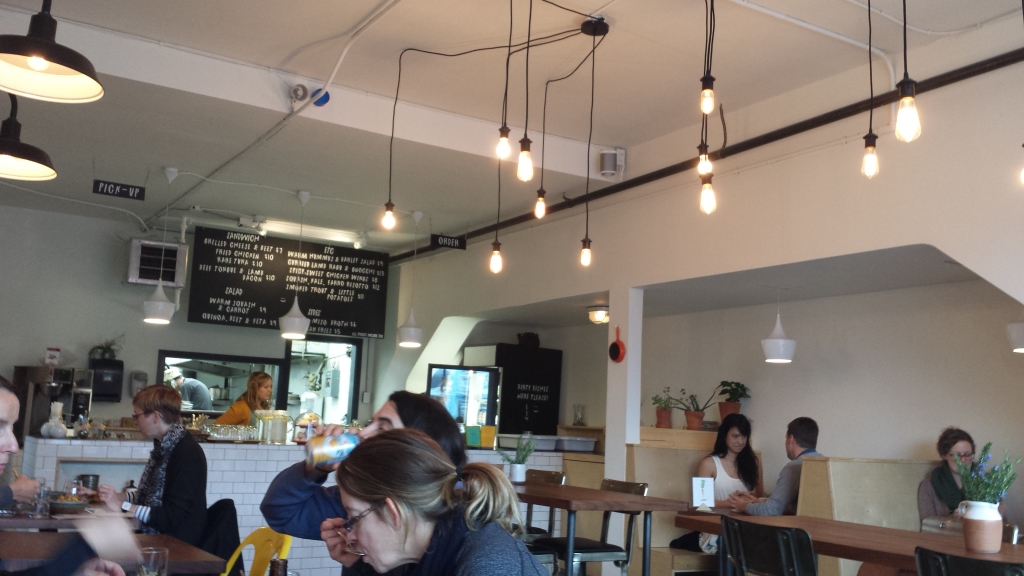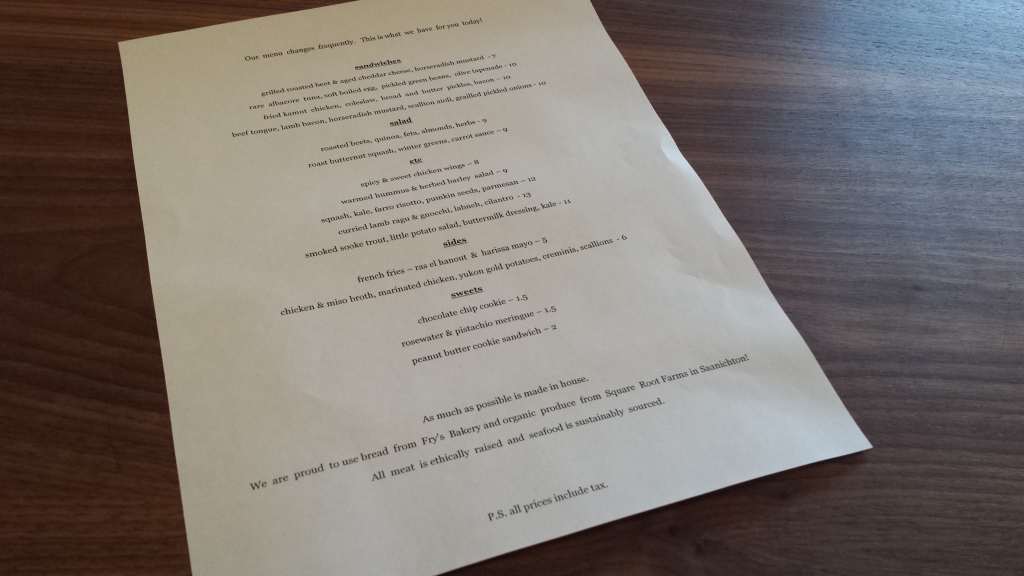 This place was so good I had to break my blogging hiatus (sorry about being MIA) to tell the world about it.
Part and Parcel is located in Quadra Village (corner of Quadra and Hillside). It's a casual bistro style restaurant with a menu that really focuses on local and sustainable cuisine. I love that they have healthy salad options but at the same time they're not afraid of a deep fryer like some hippy dippy restaurants around town. Sustainable and local should taste good too!!!
I loved my meal so much I ate here two days in a row. On my first visit came around noon and the place was already pretty packed. It's counter service and even though they have some items listed on their blackboard menu they have a more extensive menu on a piece of paper up at the counter. There's only about 8-10 tables so it can get filled up fast. I ordered the chicken wings ($8) and the smoked sooke trout with potato and kale salad ($11). The prices are extremely reasonable and they all include tax in the price! The food came out in about 10-15 minutes. The chicken wings were amazingly crispy. One or two were on the dry side but otherwise excellent. The trout had a bold smoky flavour to it and the light lemon dressing it came with was out of this world. I wanted to lick it off the plate. Overall the salad was nice and light and exactly what I needed for lunch.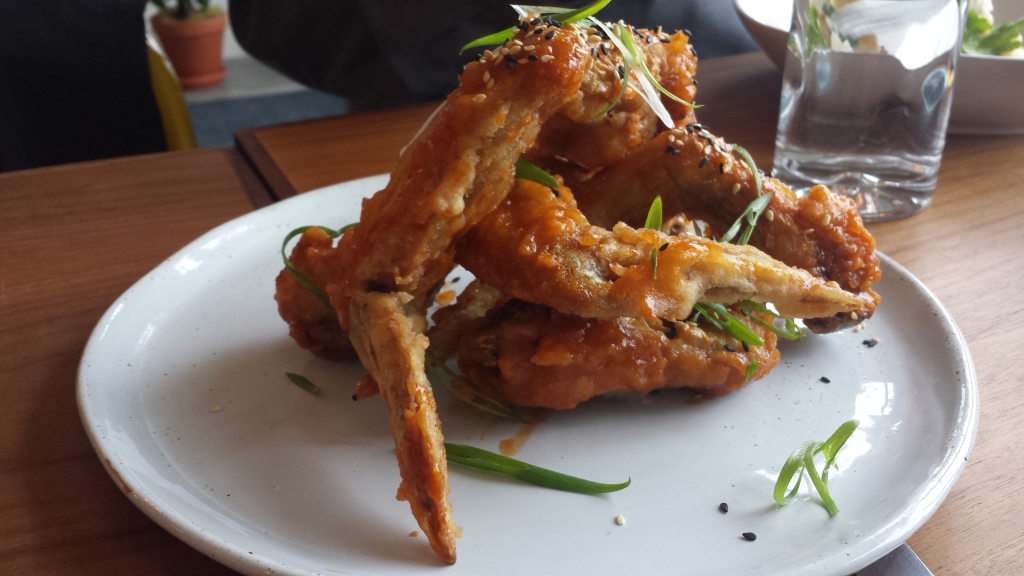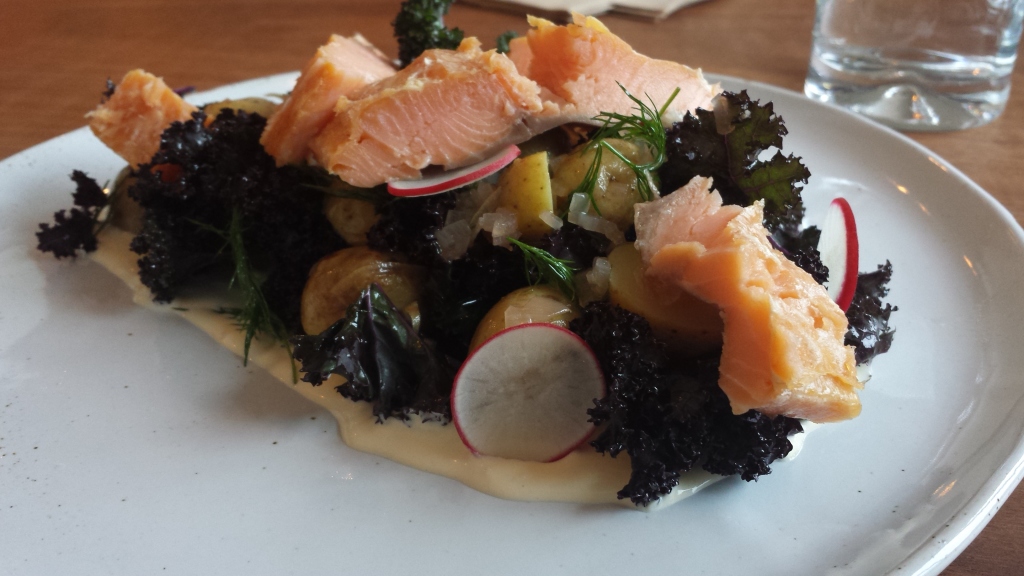 Day two I decided to order the beef tongue with lamb bacon sandwich ($10). Don't be afraid of beef tongue it tastes like steak but more tender. Go on give it a try. Anyways. Sandwich was delicious. The tongue was perfectly cooked, nice and tender with some added crunch from the bacon. I was afraid the sandwich wouldn't be enough to fill me up but I was wrong. It was a hearty little meal.
I absolutely love this restaurant and I'm so glad someone is finally doing delicious local food with some healthy (and not so healthy) offerings. However, apparently everyone feels the same way I do because this restaurant is quickly gaining popularity making it a bit challenging to find a table during a lunch or dinner rush.
2656 Quadra St. | Victoria, BC