North Forty-Eight is what used to be Black Hat in Downtown Victoria. Same owners, same staff, but now with a revamped menu that's both dynamic and playful.
I had been to Black Hat a few times in the past and after a few disappointing visits I stopped going. I tried North Forty-Eight the other night during Victoria's Dine around event as they had one of the most enticing menu's to offer. I was a bit weary at first thinking that not much could have changed since Black Hat, but I was pleasantly surprised.
My friend went for the $30 menu he had duck wings to start with extra spicy sauce, chicken and waffles for his main, and smores for dessert. I went for the $40 menu and had steak tartar to start, the sable fish with seared rice cake and curry sauce for the main and the smores for dessert.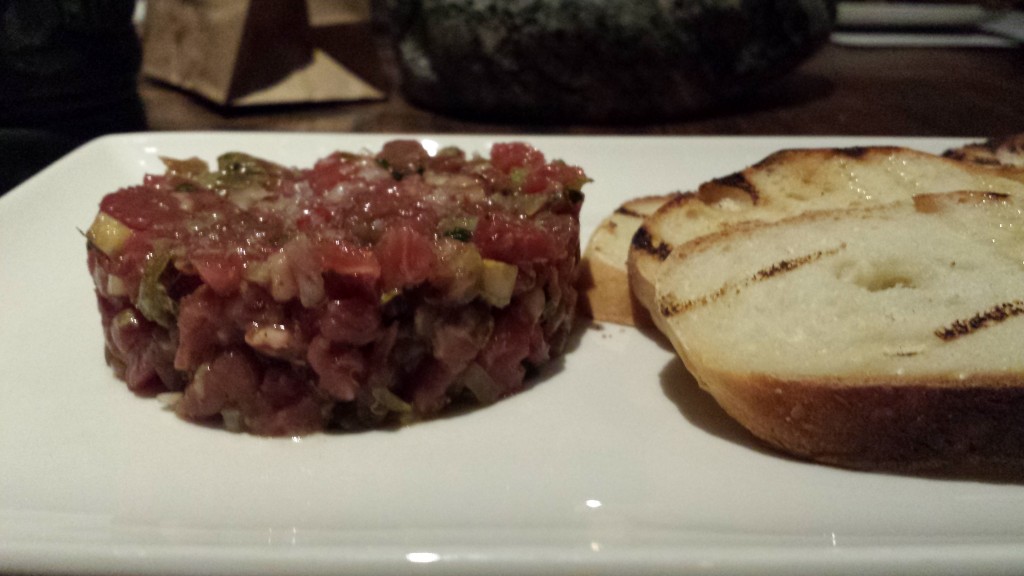 The serving of steak tartar was quite big and it was served with thinly sliced toasted baguette. The flavour of the tartar was okay, it was definitely missing a little something though. I then tried a couple of my friend's duck wings which were absolutely delicious! I love duck but duck wings aren't something you ever really see on a menu so I wasn't too sure what to expect. They were a little dry in parts but otherwise they were packed with flavour. Duck meat is a very flavourful and rich dark meat, so that combined with their delicious spicy and peppery sauce was just flavour on top of flavour. If you're not a fan of intense spice I would recommend you avoid the extra hot.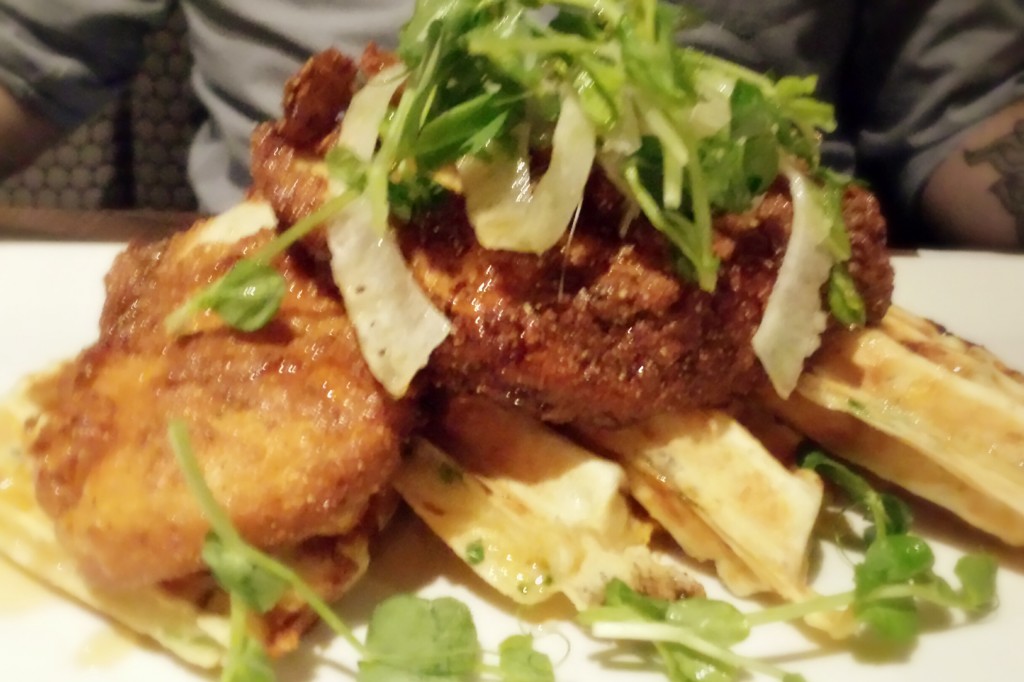 Our mains were good too. My dish was well thought out with a lot of attention paid to texture. My fish was light and buttery with a well seared crust on one side. The rice cake was also crispy on one side and the deep fried egg (I assume poached then fried) added additional richness to this dish. The flavours married very well together.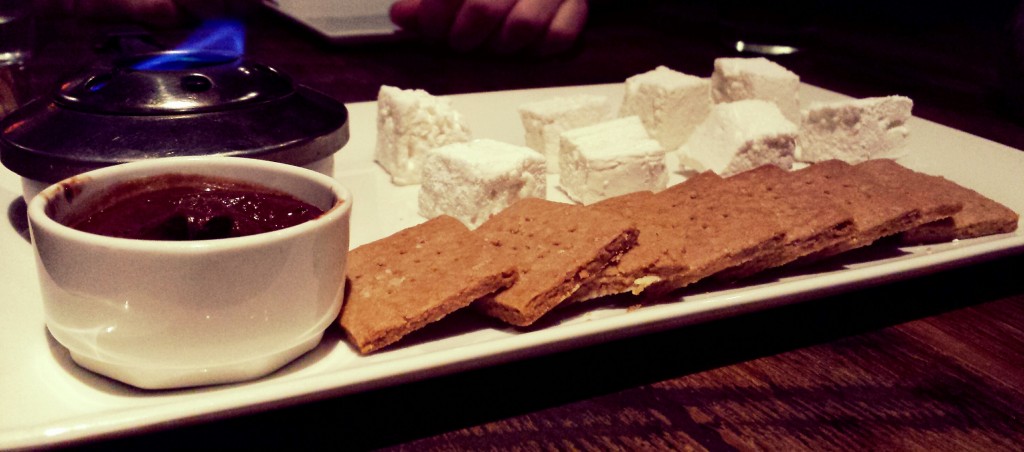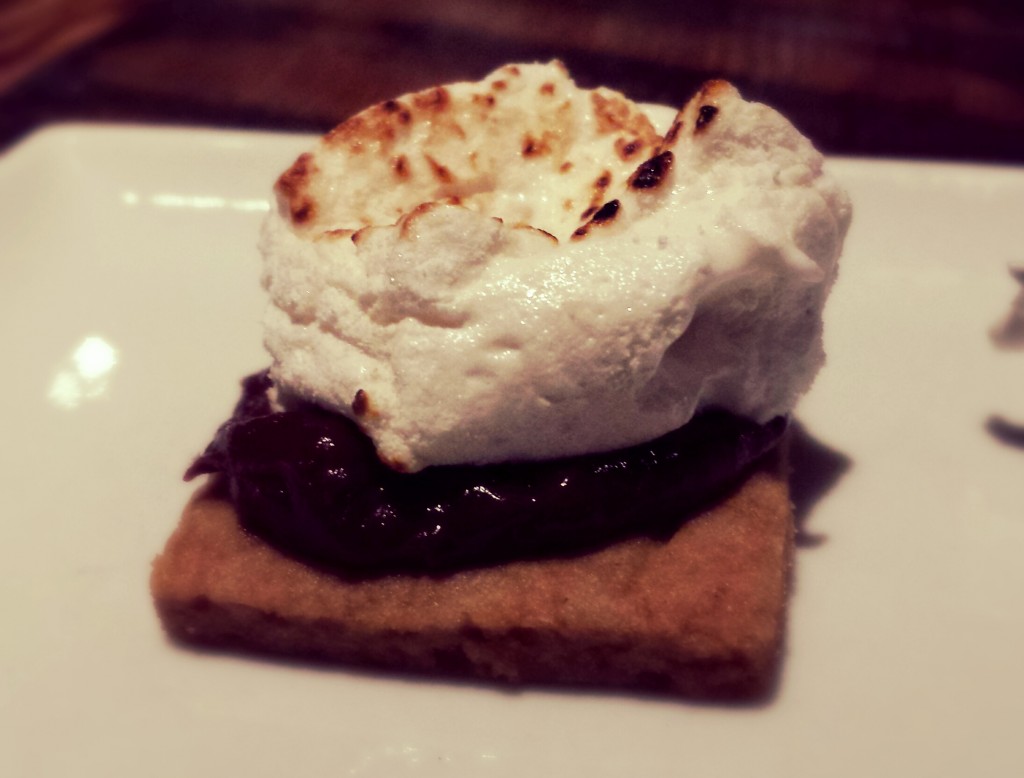 For dessert we shared the s'mores for two. This was very unique and playful, a gourmet version of this campfire favorite. We were presented with homemade marshmallows, rich dark chocolate sauce, graham crackers, and a small burner. Once put together the flavour was great!
All in all we really enjoyed the experience. It was a Friday night and the restaurant was packed but the service was impeccable. Our food came out efficiently and our server was extremely attentive and friendly. North Forty-Eight's menu focuses on comfort food and now I see where they're going with this concept. Comfort food means something different to everyone whether it be a burger or steak tartar or s'mores. North Forty-Eight offers all these great favorites but with a gourmet twist. I was a little concerned that their menu lacked cohesion but after eating there I can see that their concept works. If service and food quality is maintained then this revamp will be a successful one. Can't wait to go back.
North 48 | 1005 Langley St. Victoria, BC