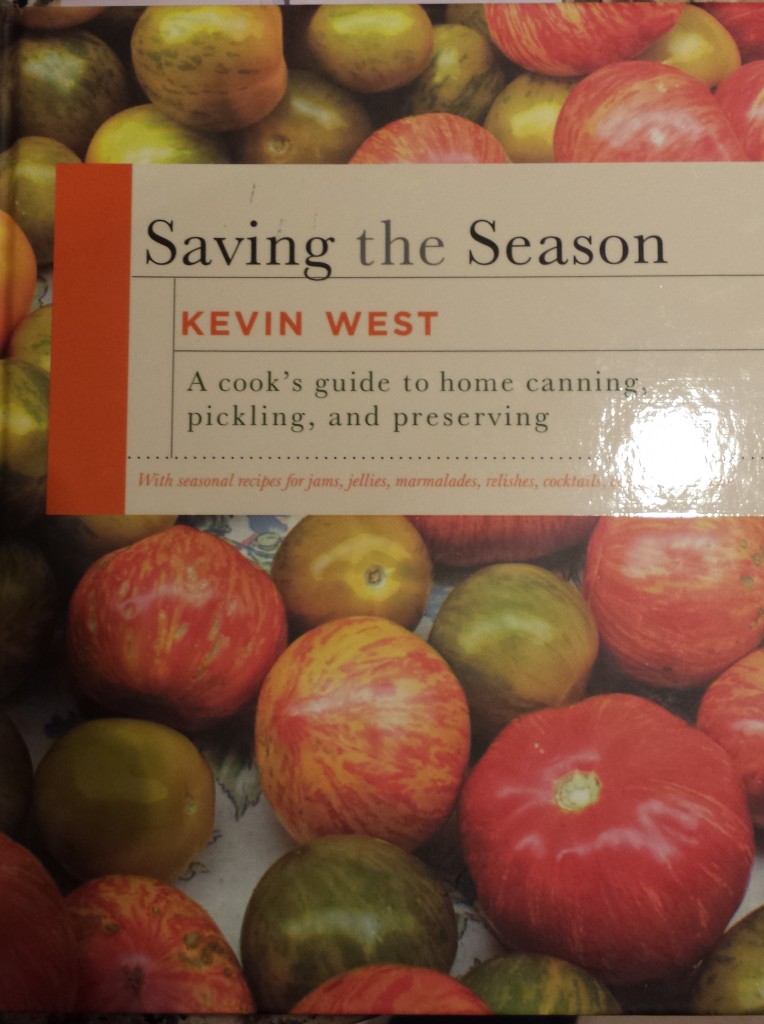 To help me along with my new obsession of canning and pickling I purchased a recipe book last year called 'Saving the Season' by Kevin West ($41 at Chapters). This is a really great book if you're looking to add a gourmet touch to your canned products. Most canning recipe books I found to be too basic add vinegar and salt etc etc. I wanted something a little different and this book has it such as Ketchup, chutney made with earl grey tea, or pickles fermented using sunlight.
Ketchup
I made a big batch of homemade Ketchup a few weeks ago. This version is very reminiscent of the stuff that comes out of the bottle but it was more of a chutney quality to it. You can choose to prepare it chunky or puree it to make it smooth.
I first took a trip to Sunwing farms on Oldfield Rd. and bought a 10lb flat of good quality tomatoes for only $15!! All the rest of the ingredients were quite a bit more costly but I did make a ton of Ketchup.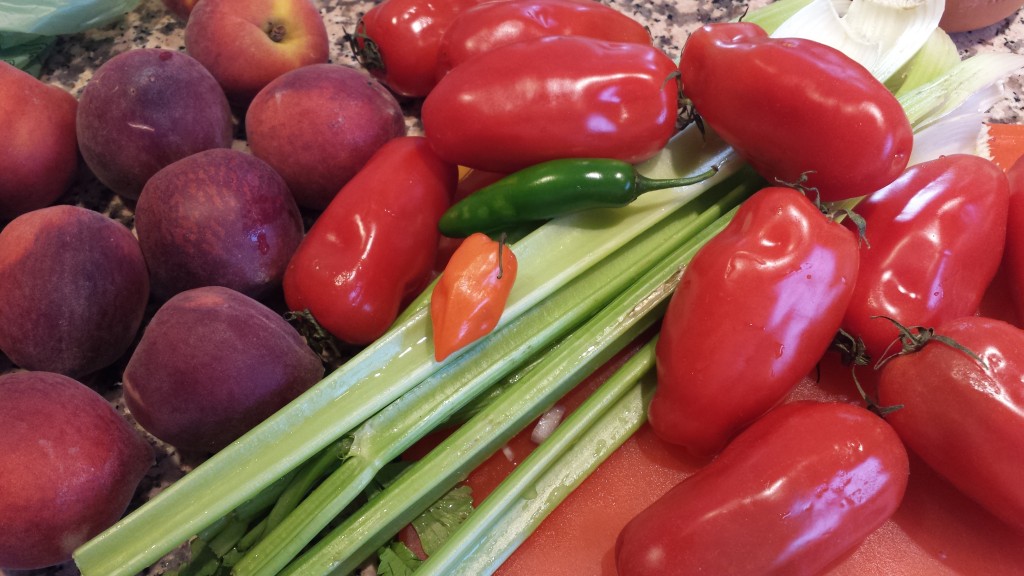 Recipe
5lbs Roma tomatoes, peeled, seeded, and chopped
1.5 lbs firm peaches, peeled, pitted, and chopped
1,5 lbs firm pears, peeled, cored, and chopped
1.5 lbs tart apples, peeled, cored, and chopped (I used granny smiths)
2 cups chopped celery
2 cups chopped red onion
1.5 cups white sugar
2 cups white-wine vinegar
2 Tbls Kosher salt
4 cloves
1 cardamom pod, lightly crushed
1 cinnamon stick
3 allspice berries
5 black peppercorns
8 coriander seeds
Combine all the ingredients together in a large pot. I recommend browning the onions and celery first to get a more caramalized flavour. Simmer on low for at least two hours or until the desired consistency. I used a hand held emersion blender to puree it. Also puree less if you want it more chunky. Then divide the mixture into steralized canning jars and seal in a hot water bath.