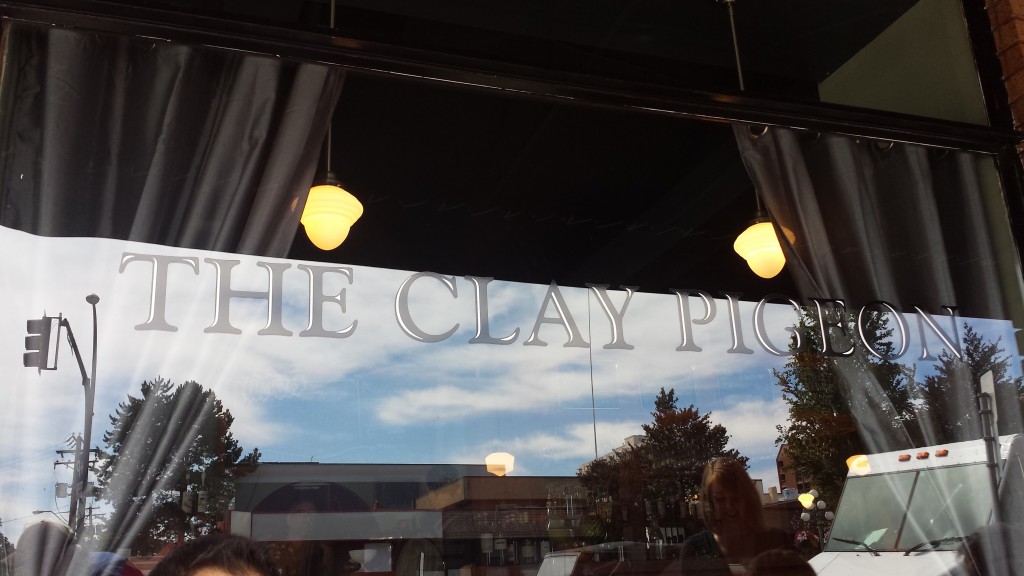 I've been meaning to try this restaurant for a while now after hearing so many rave reviews from friends. The Clay Pigeon is a cute Paris inspired bistro on the corner of Blanshard and Broughton in downtown Victoria. I ate here last week with my mom and bother. We sat outside on one of their tables (once again very French inspired) and watched the world go by while enjoying some delicious food and coffee.
I was about to meet someone for lunch so I just had some scrambled eggs with house made sausage. My brother ordered the lemon ricotta pancakes and my mom ordered the eggs benny on a waffle. My eggs, even though simple, were perfectly cooked. The pancakes my brother ordered were amazing. They tasted like cake. Lemony and very light and fluffy but with a cake like texture. My mom's benny was great too. I've had Benny's on latkes,  crab cakes and bagels, but never on a waffle. What an igneous idea! The waffle was tender and fluffy, a little on the rich side, but very flavourful.
This might just be my new go-to breakfast place.