Let's all take a moment to talk about the Shaft
No, not that shaft! (That's a whole other post)
We're talking about that sweet and creamy caffeinated drink we Victorian's hold very near and dear to our hearts. Quite simply it's a cocktail composed of coffee/espresso, Bailey's, Kahlua, Vodka or some sort of similar flavour combinations. It's served cold or on ice and is meant to be consumed very quickly through a straw until the very last sip is gone. Everyone in Victoria will tell you that this is a drink invented in Victoria, well every Victorian not from Calgary. Calgarian's will tell you that they invented it, just ask Taylor! Either which way the Shaft is a Victoria staple and can be found in almost any bar here in Victoria so in true Fancy Frites style we set out to find out who is serving up the best Shaft in Victoria!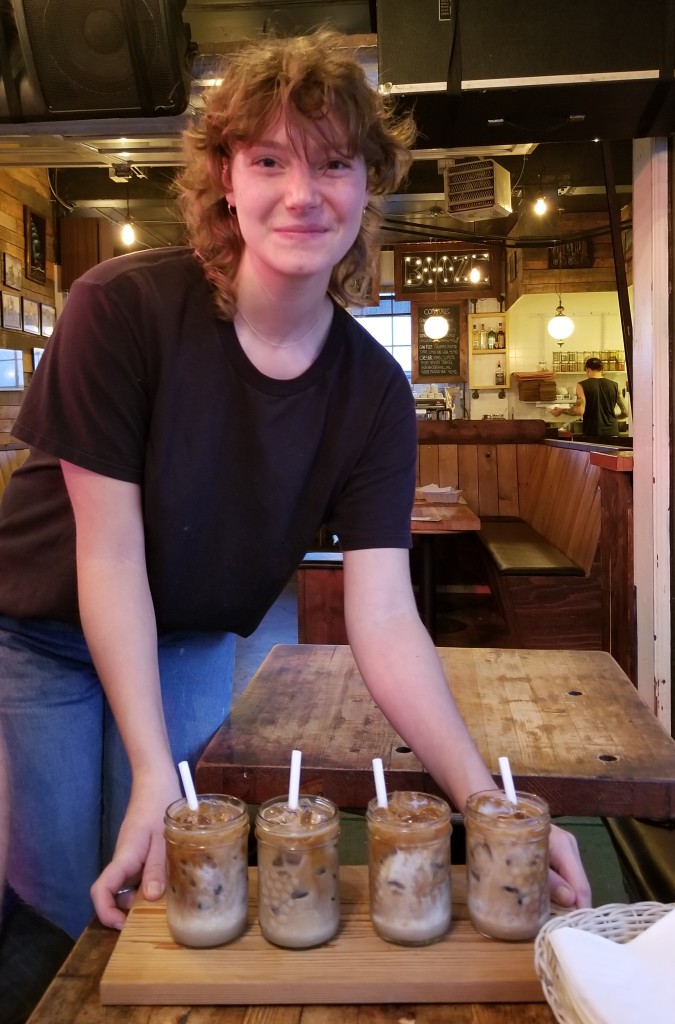 First, we had to narrow down where we would try out. We compiled a long list of bars, pubs, cocktail lounges, and restaurants ranging from lower end (lower price point and more casual setting) to high end (higher price point, more craft cocktail type establishments). We then picked two places each from the list, one low end and one high end. There were four of us in total so we ended up with 8 picks until one member in the group fought tooth and nail to have Brasserie L'Ecole enter the running, so to keep them happy we allowed a ninth. Yes, we know we missed a few good spots but there's only so much caffeine one can handle in one go.
The contenders: 
Wheelies Motorcycles & Cafe
The Beagle Pub
Little Jumbo
Q Bar
Northern Quarter
Brasserie L'Ecole
The Mint
Veneto
Flying Otter
Off we went on our excursion, four VERY caffeinated judges sipping (no slamming here) one caffeinated beverage after another, rating as we went along based on presentation, overall taste, coffee flavour, and value.
The Shafts
Wheelies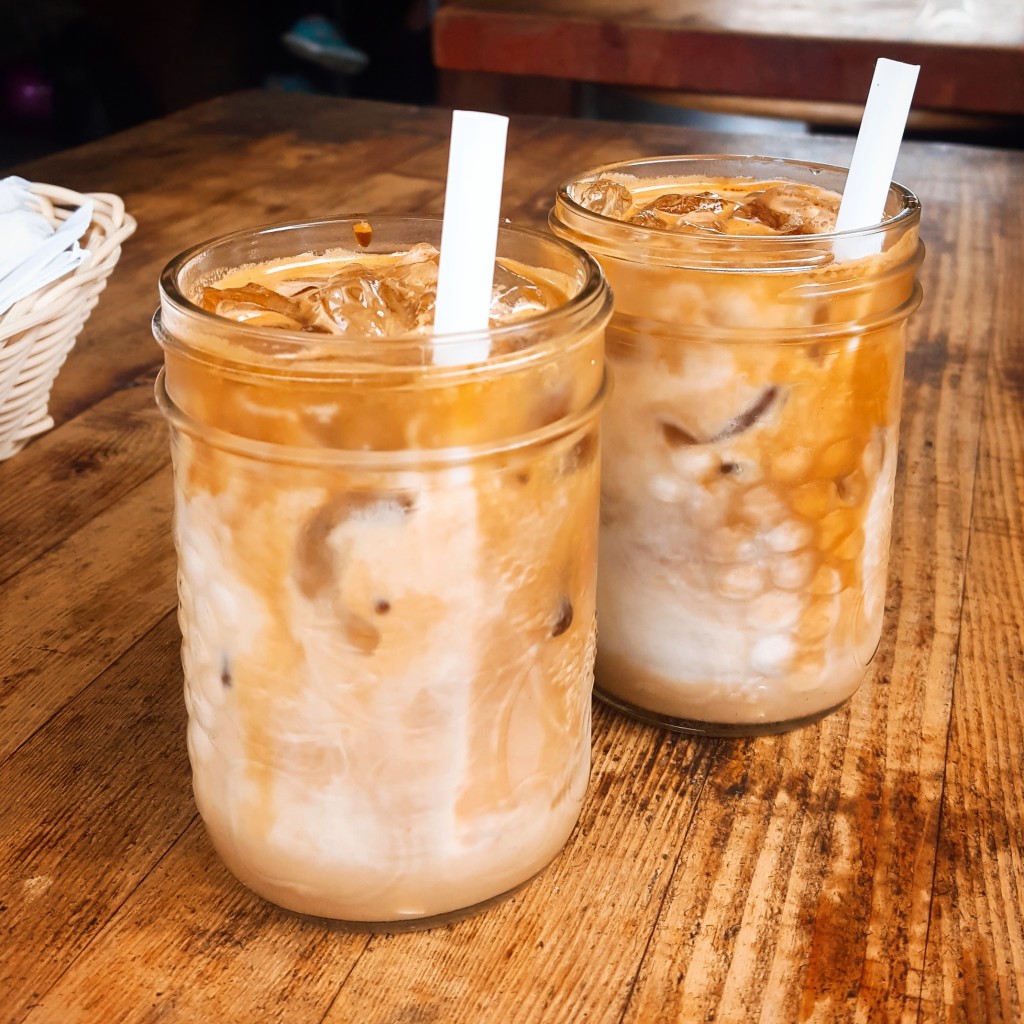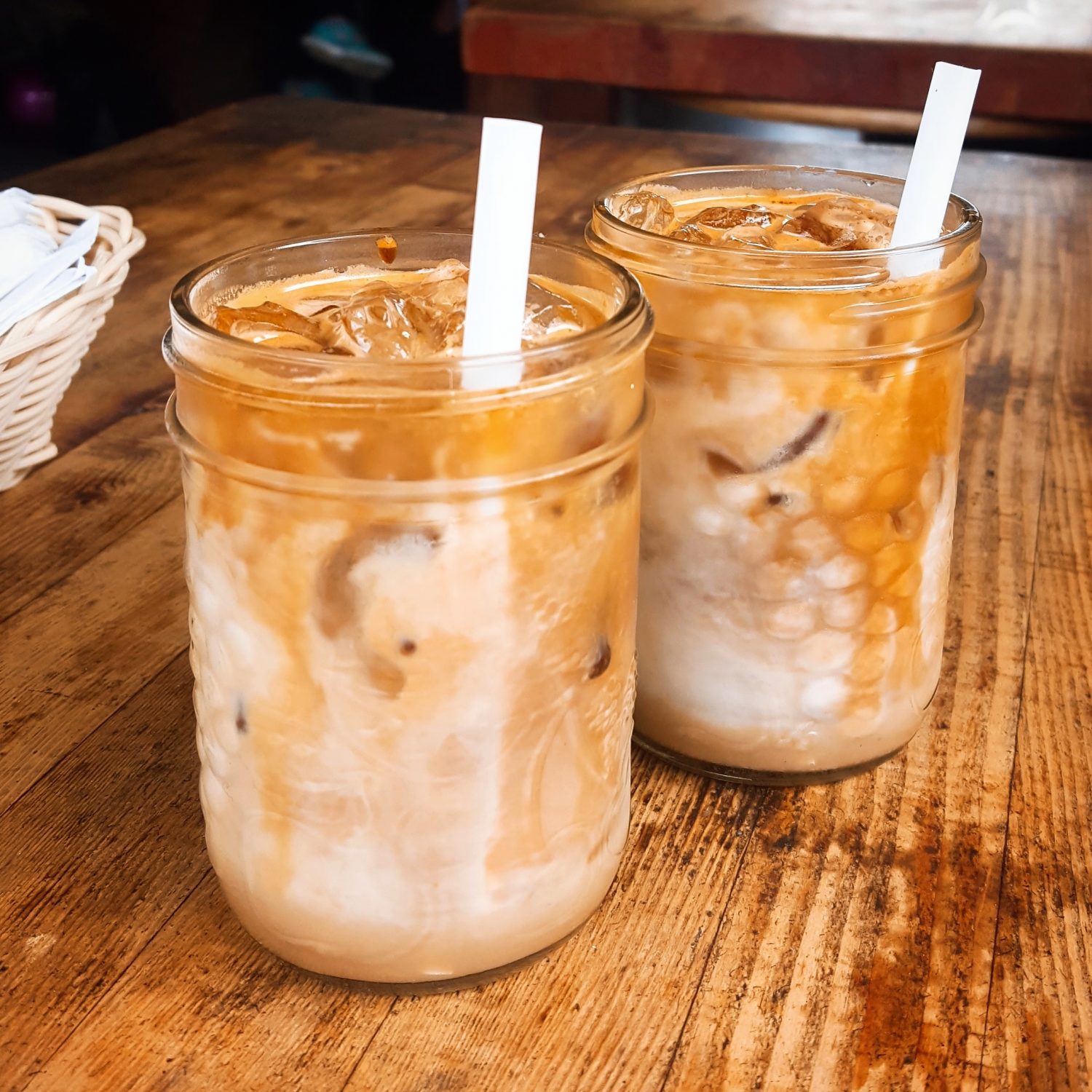 This 2oz. "Driveshaft" was beautifully presented in a mason jar
Wild Turkey Bourbon, Kahlua, Baileys, fresh espresso from Bows and Arrows, milk
$10 tax in
This was a great Shaft! Using milk instead of cream really cut down on the richness. The fresh espresso meant there was a bold coffee flavour, but the real star here was the bourbon which really brought out the caramel notes of the coffee in this drink.
Beagle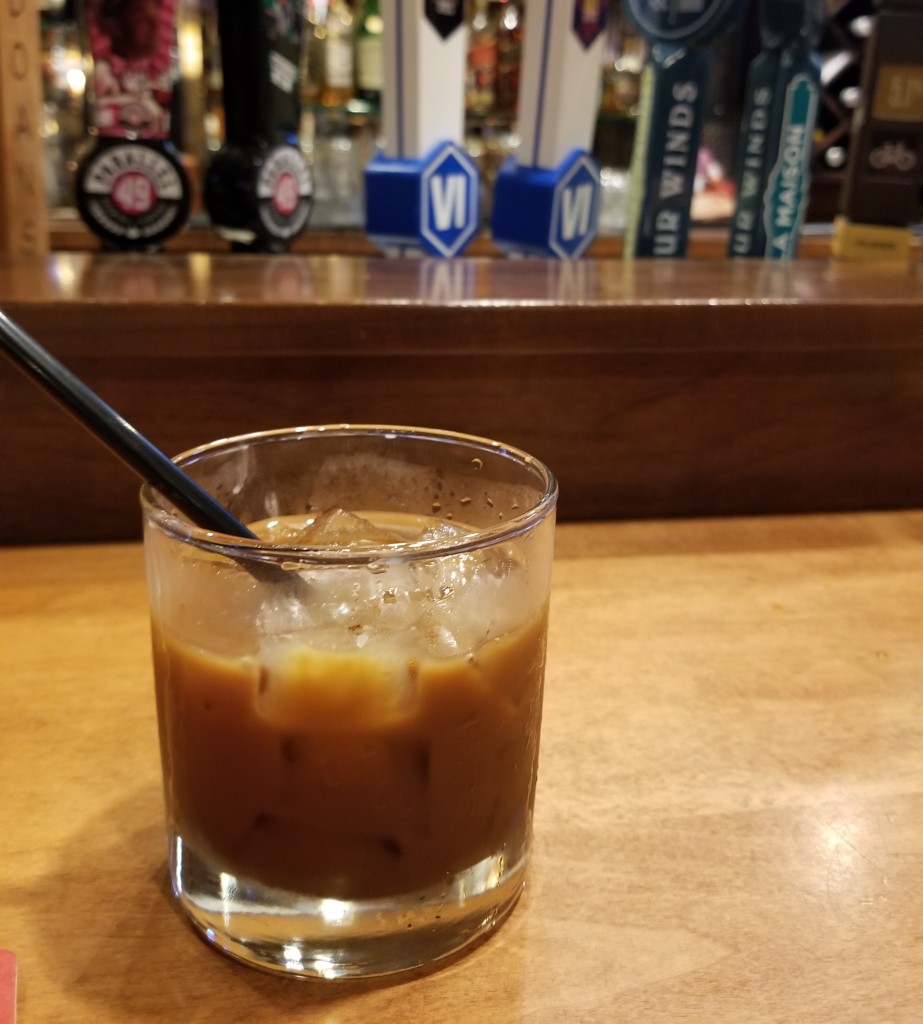 A 1 oz. Shaft served on the rocks in a high ball glass
Vodka, Kahlua, cream and espresso from the Mocha House down the road. Literally the espresso is made and brought over from down the road in batches.
$6 tax in
This shaft was pretty boozy and vodka forward with not as much of a prominent coffee flavour. Best price out of them all!
Little Jumbo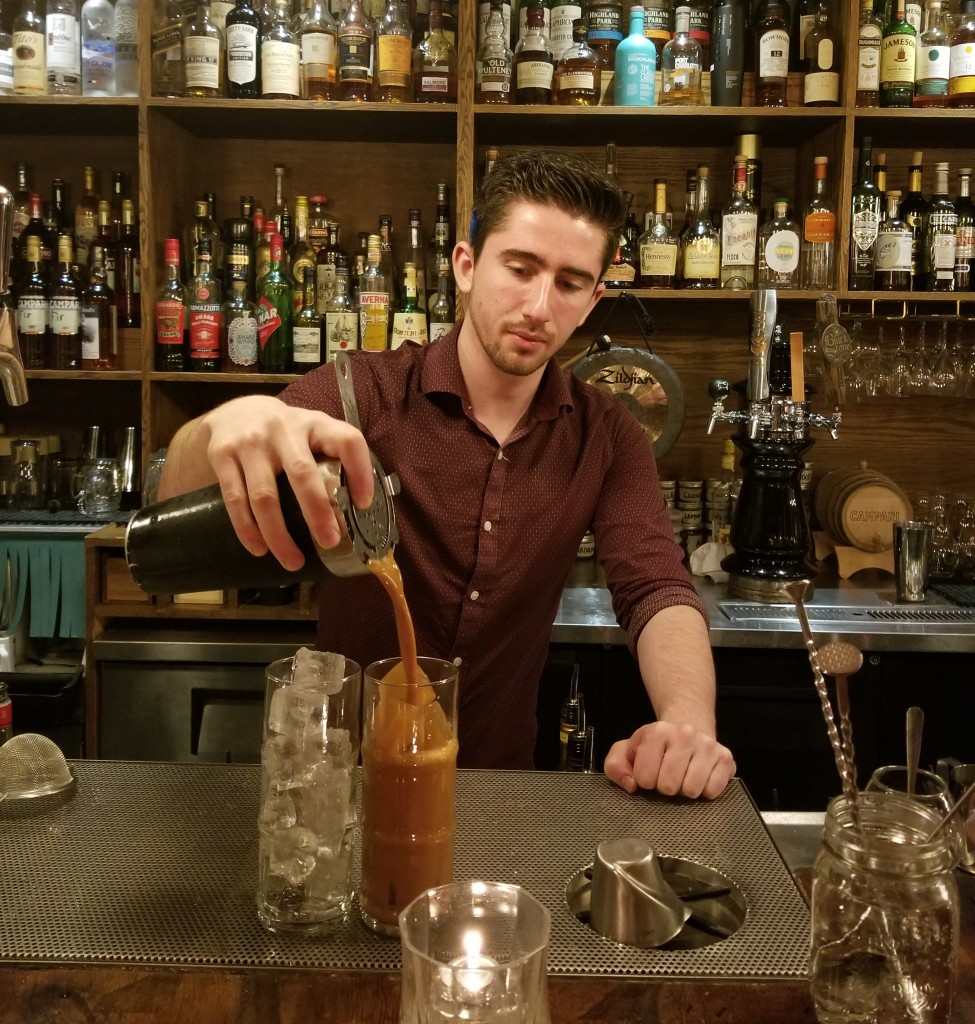 A 3 oz. Shaft served on the rocks in a bamboo (ribbed?) tall glass. A+ for presentation
Finlandia Vodka, Kahlua, Baileys and Discover Coffee Espresso.
$15
This Shaft was a thing of beauty. Great and prominent coffee flavour, well balanced, not too creamy and not too sweet.
Q Bar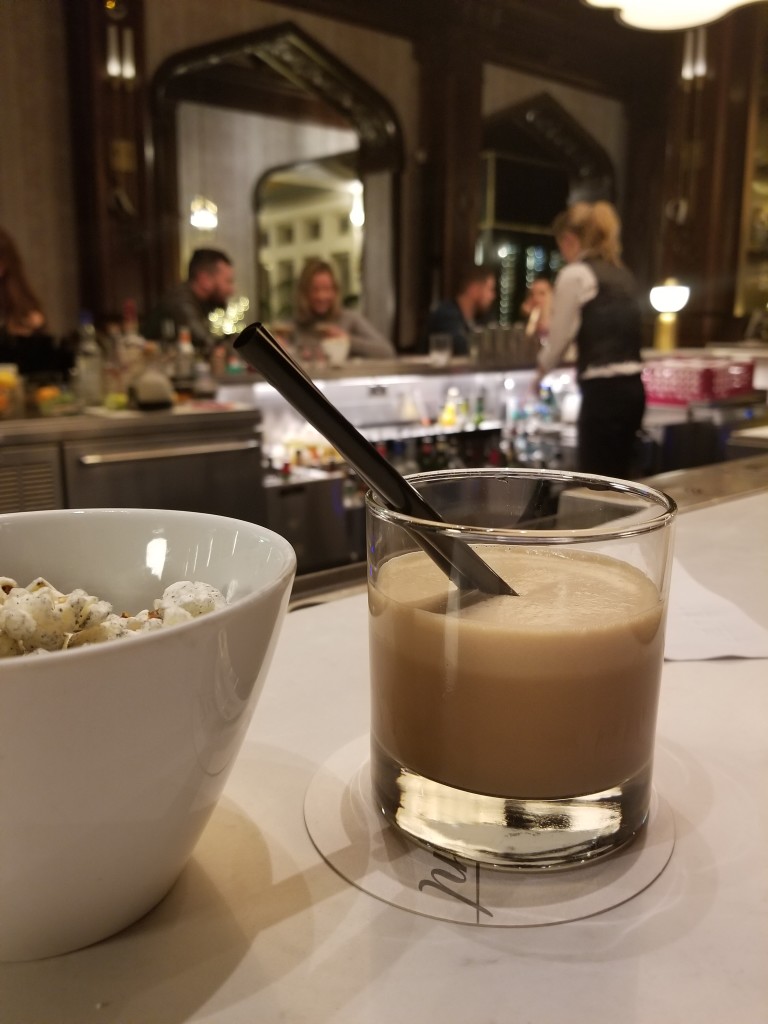 A 2 oz. Shaft served shaken in a high ball glass, no ice.
Finlandia Vodka, Kahlua, Baileys and espresso
$15
Didn't really love that this Shaft wasn't served over ice, even though it was shaken with ice the drink wasn't diluted enough and ended up being too sweet. We appreciated the froth on top but overall the sweetness and thick creamy texture didn't win us over.
Northern Quarter
This just-under-2 oz.-Shaft was served in a small high ball glass earning it one more point above the other high ball glasses for a more dainty presentation
Sid's Vodka, Kahlua, a coffee cream?, Discovery Coffee espresso.
$8
We liked that Northern Quarter wanted to keep this Shaft local with BC made Vodka, a local coffee cream (sorry it was so loud we couldn't hear what the brand was), and Discovery coffee. Overall a good Shaft.
Brasserie L'Ecole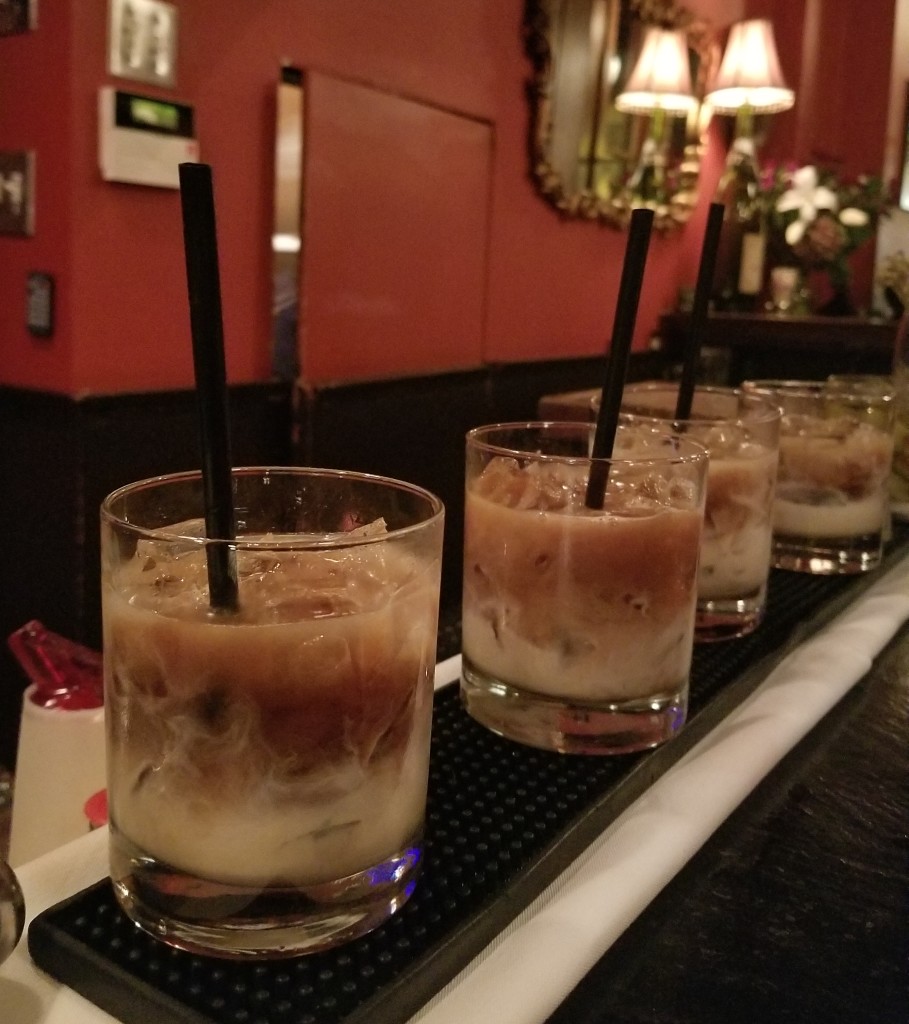 A 1.5 oz. Shaft served in a highball glass.
Fresh espresso, Absolut Vodka, Baileys, Kahlua.
$8
Also an overall good Shaft. The smooth Vodka really made a difference here as it wasn't as prominent of a flavour in the drink. We should also note that we received great and friendly service from our bartender here complete with good conversation and jokes.
The Mint
A 1 oz? 2 oz? Shaft served in a high ball glass.
Drip coffee, vodka, Baileys, Kahlua.
$8
This Shaft lacked coffee flavour and was much too sweet.
Veneto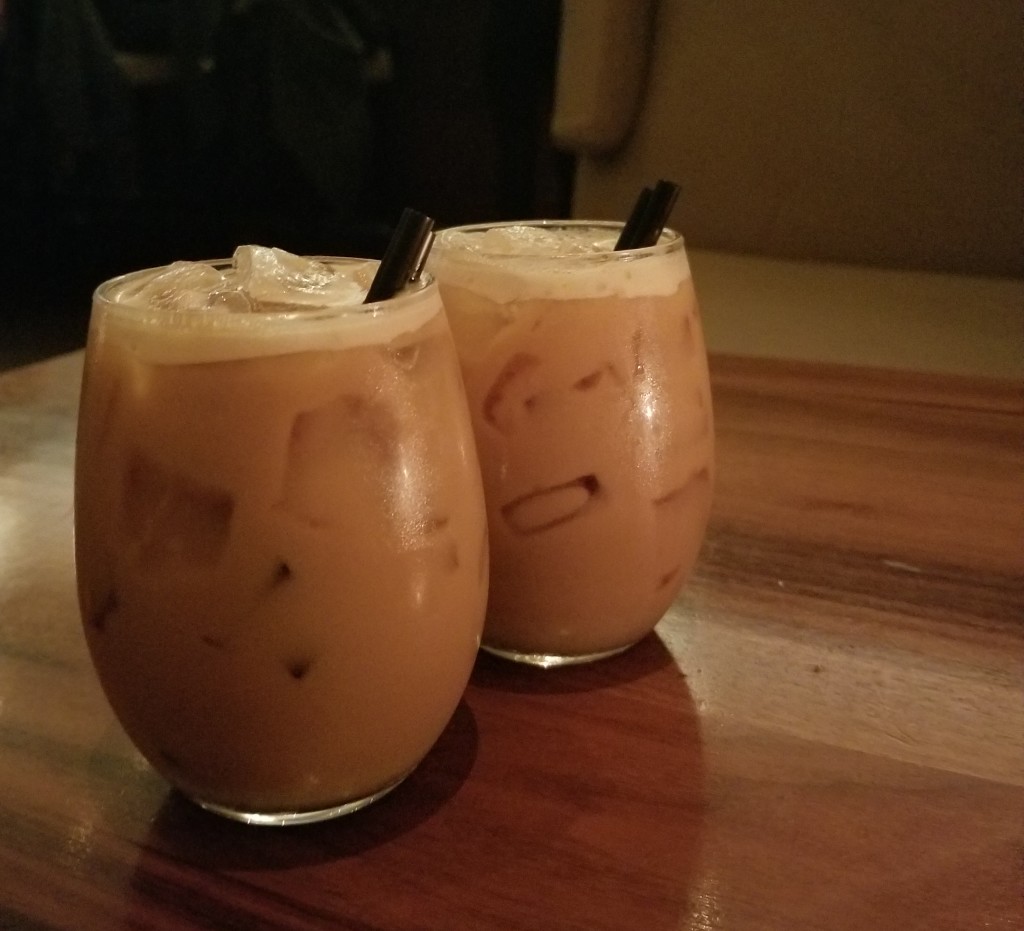 A 1.5 oz Shaft served in a small and elegant cocktail glass.
Fresh Discovery Coffee espresso, Russian Standard Vodka, Baileys, and white chocolate syrup.
$7
This was a great Shaft with a prominent coffee flavour, it was creamy and as you can see from the price a great value for money. A tad too sweet for my liking though.
Flying Otter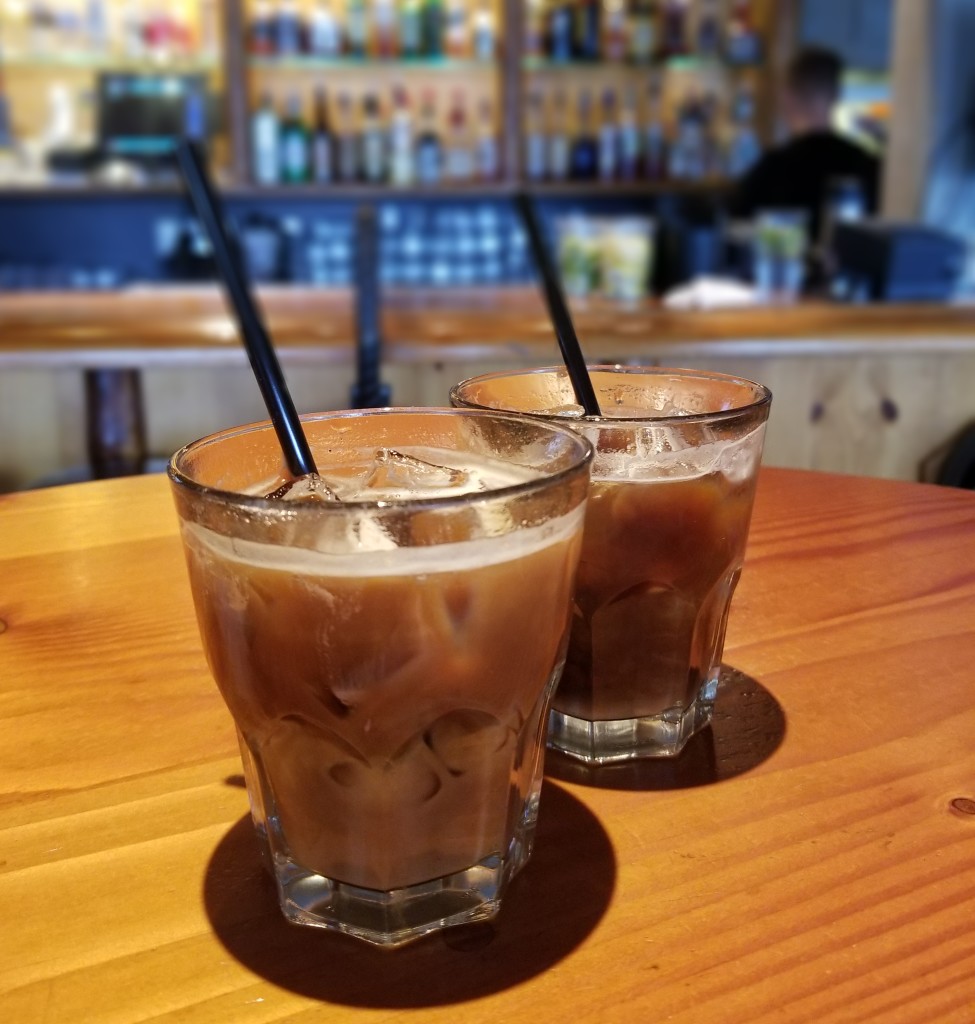 A 1 oz Shaft served in a high ball glass
Fresh espresso, Smirnoff Vodka, Kahlua and just a splash of Baileys
$7 incl tax
This Shaft had a very prominent coffee flavour and wasn't too sweet or too creamy.
Results
All four of the judge's ratings of each Shaft were very close to one another's with very few drastic outlying scores. We found that most places stuck to the original recipe of Vodka, Baileys and Kahlua and some added cream or milk and some didn't. We were a little surprised actually that there wasn't more variation on the original recipe, but I suppose don't mess with a good thing right? Using fresh espresso always made a big difference and really separated the boys from the men.
Conclusion
Our overall declared winner of the Shaft contest in the high end category is the massive 3 oz Shaft from Little Jumbo. This giant sized cocktail will be sure to land you in big trouble if and when chugged like a real shaft. Despite it's hefty price tag it actually was a great value considering it's 3 oz alcohol content and the use of quality coffee and vodka. Overall the taste was beautifully well rounded with a deep coffee flavour, not too sweet and also not too rich and creamy either.
The overall winner in the lower end category was the Driveshaft from Wheelies which scored just two points under Little Jumbo. This Shaft was the only one to be made from Bourbon and not Vodka which really worked to it's advantage lending a deep caramel flavour to this drink that we absolutely loved. For $10 for 2 oz. it was pretty good value for a great quality drink.
Our runner up was the beautifully presented Shaft from Veneto which was luscious and creamy with a great coffee flavour and best of all a steal of a deal for only $7 considering it's quality ingredients and the upscale vibe of the Restaurant.
Honorable mentions to Northern Quarter, Brasserie L'Ecole and the Flying Otter.
Not so honorable mentions to The Mint and Q Bar. Hey it's a contest and with every contest there are winners and um .. non-winners.
Oh and by the way Taylor and all you other Calgarians out there I asked around and heard that the Shaft was actually invented right here in Victoria at Hugo's. It eventually made it's way to Whistler and then on to Calgary. That's all I'm going to say about that 😉