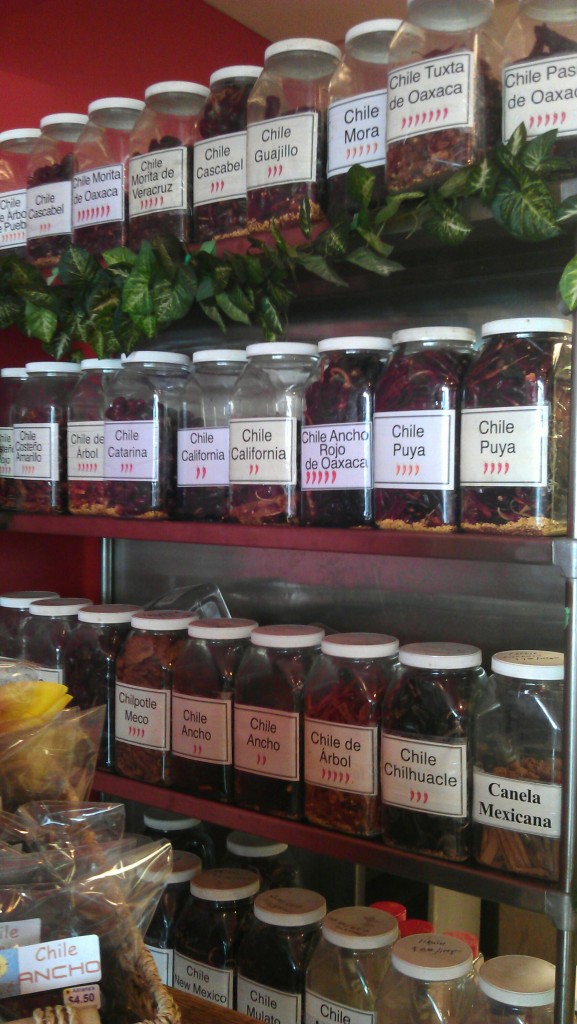 I was first introduced to Adriana's a number of years ago when it was a small restaurant just outside of Downtown Victoria. At the time Adriana's was a great place to enjoy good quality Mexican food in a more 'formal' setting (compared to the more casual grab and go Mexican places we have around town) and I remember Wayne was always more than happy to share his knowledge and passion for Tequilas with you. Adriana's restaurant has since closed their doors, but three years ago they opened up in Keating, this time bringing a little something different to the Victoria food scene.
They call it 'the whole enchilada' and the name could not be more appropriate. Adriana's new location now offers everything from Mexican dishes to house made tortilla chips to cooking classes to catering, they truly do have it all.
I visited Adriana's the other day to look for some goodies to take with me to a Mexican themed dinner party. I picked up some house-made chia tortilla chips ($4.46) which are made without any preservatives using local ingredients when possible. These chips are incredibly addictive. They are thinner, fresher, and crispier than any grocery store tortilla chip. I also purchased a tub of Salsa Rustica (made with roasted tomatoes, $6.00) which has a smoky flavour and prominent cilantro taste and a bit of heat. The roasted tomatoes add a rich flavour that truly makes this salsa unique.
Before paying I started chatting to Wayne and I told him I was making Molé for the dinner party and he quickly recommended three different dried chillies that I could add to my Molé sauce as well as a Mexican chocolate that is commonly used in Mexico for Molé sauces. I've yet to try some of their prepared foods but they do offer a selection of Mexican dishes like burritos, Azteca pies, etc.
I can really appreciate anything homemade, nothing can beat the fresh flavour, and Adriana's has a great selection of tasty homemade dishes, chips, and salsas as well as a wide selection of dried chillies and other Mexican goods.
http://www.adrianascocina.com/
Adriana's – The Whole Enchilada | 2140B Keating X Road Victoria, BC